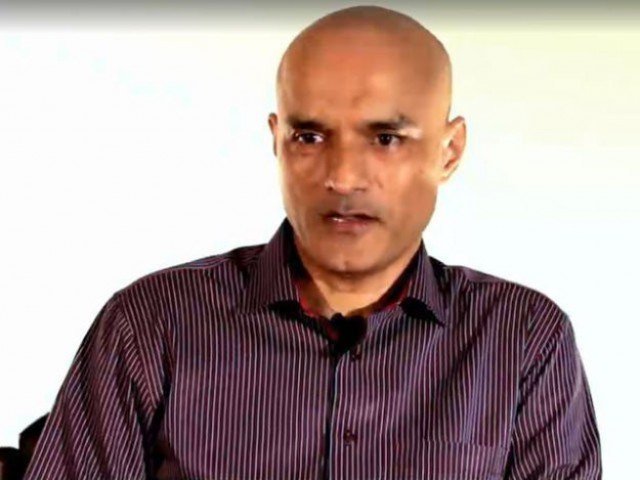 ---
ISLAMABAD: India has confirmed that the mother and wife of Indian convicted spy Kulbhushan Jadhav would be visiting Pakistan on December 25 for a meeting with him, Foreign Office spokesperson said on Thursday.

"On Commander Kulbhushan Jadhav, just before coming here, we have received a reply from the Indian side, that they would be sending Commander Jadhav's wife and mother on December 25, 2017," Dr Muhammad Faisal told reporters at the weekly news briefing.

"The details and modalities of the meeting will now be worked out," he added.

Pakistan initially offered India that it was ready to allow Jadhav's wife for a meeting. India, while responding positively to the request, suggested that Pakistan allow his mother as well to meet him along with an Indian diplomat.

Islamabad eventually accepted New Delhi's request purely on 'humanitarian grounds' – a move quickly welcomed by Indian External Affairs Minister Sushma Swaraj.

Can Pakistan pay CPEC loans?

The development came just a day after Pakistan submitted the Counter-Memorial to the International Court of Justice (ICJ).

The extensive and detailed legal arguments prepared by the Counsel for Pakistan, Barrister Khawar Qureshi, Queen's Counsel (QC), were filed at the ICJ in accordance with the court timetable, the spokesperson said.

"The Counter Memorial is a comprehensive and robust document that covers all legal aspects of the case," he added.

"We are fully confident that the ICJ will have regard to legal principles, as well as its existing case law, to reject the claims made by India for acquittal or release."

In the memorial, Pakistan rejected India's plea for seeking consular access on the ground that the Indian spy was not entitled for such a privilege.

At ICJ, Pakistan dismisses India's plea for consular access to Jhadav

Regarding Indian Prime Minister Narendra Modi's allegations that Pakistan was conniving with the Congress to influence the state elections in Gujarat, the spokesperson strongly rejected such baseless and irresponsible allegations.

"Pakistan, as a responsible member of the international community, observes a policy of non-interference in the internal affairs of other countries," he explained.

"However, India not only interferes in our internal affairs by promoting terrorism in our country, but also levels such unfounded allegations, in an attempt to divert the attention of the world from their internal issues, such as growing intolerance and religious extremism.

"I reiterate that India should stop dragging Pakistan into its electoral debates. Elections should be won on [ones] own strength and performance, rather than fabricating conspiracies."

Experts pore over India's pleadings in Jadhav case

Commenting on the reports that India refused to host the 2018 Asia Cup because of Pakistan's participation, Faisal pointed that Pakistan strongly believes that "sports provides a platform for healthy activities and promoting friendship among nations."

"Unfortunately, India does not believe in this. Earlier, visas of Pakistani junior squash players were refused by India. Cricket between the two nations remains in doldrums. If this trend continues, it will further hamper people-to-people contact which will benefit no one," he cautioned.

On Pakistan-US ties, the spokesperson said the two sides were talking to each other to find a common ground.

"We are trying to find a common ground between Pakistan and the US for a cooperative way forward, which is beneficial for both the countries. That does not prevent us from exploring all other options on the table, which are in the best interests of our national security," he added.
COMMENTS (2)
Comments are moderated and generally will be posted if they are on-topic and not abusive.
For more information, please see our Comments FAQ