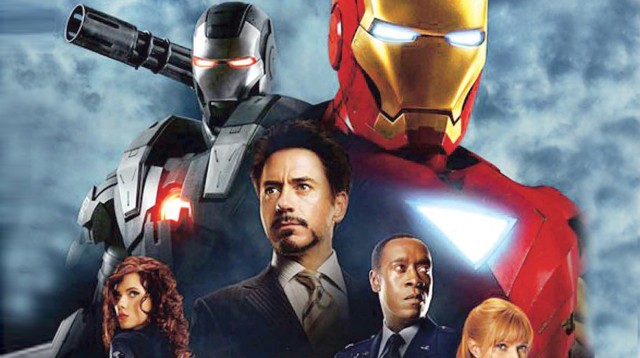 ---
KARACHI: The decision to impose a tax on foreign films in the Punjab and rampant piracy has delayed the release of a summer blockbuster: Iron Man 2.

The film, which stars Robert Downey Jr, Gwyneth Paltrow and Scarlett Johansson, was scheduled to release later this month and cinemas had already started advertising it. But the delay in the film's release is due to several factors.

According to Saad Baig, the distribution manager of Box-Office (which is releasing Iron Man 2 in Pakistan), the delay is due to two primary reasons.

Baig told The Express Tribune, "The studio (Box-Office) itself has withheld it, because of the Punjab government which has put a 65 per cent tax on foreign films and secondly the issue of royalties that is five per cent, which has been put into motion by the State Bank of Pakistan."

"After two weeks when both the issues are resolved, we will definitely distribute the movie (to cinemas houses across Pakistan)."

Another issue that is being cited in film circles for the delay is that pirated copies of the film are already freely available throughout the country.

Given feverish rumours and conspiracy theories in Pakistan, yet another rumour making the rounds is that the film's release is being delayed because Pakistan is represented negatively in the film.

However, Saad Baig denied the rumour. "No. There is no such issue. In fact, the same issue arose when Iron Man was being released in Pakistan. But the fact is that it is a positive movie."

Another film distributor laughed at the suggestion that the film was being subject to censor, saying, "Our censorship is non-existent. If Dostana can release in Pakistan, so can Iron Man 2!"

Iron Man 2, which grossed over $260 million in the US over a three-week period, "is expected to generate revenue somewhere between Rs5 million to 7 million in Pakistan from ticket sales," says Baig.

PAKISTAN CONNECTION

Originally Iron Man stories were focused on Cold War themes but this has changed and the hero is shown to be fighting against terrorism and corporate crime. The first Iron Man film showed Pakistani-American film and television actor, Faran Tahir, as the terrorist Raza. Raza kidnapped and tortured Tony Stark in Afghanistan and wanted Stark to assemble a missile which he can use in his efforts to gain power in the country. Although this part of the film is supposed to be set in Afghanistan, the characters are shown to be speaking in Urdu.

Published in the Express Tribune, May 25th, 2010.