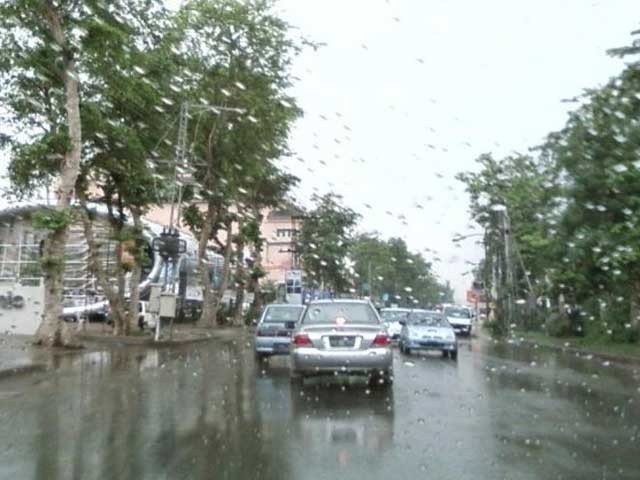 ---
Winter rains in different parts of the country next week are likely to extend the cold spell across the nation, the Met Office has forecast.

On the other hand, the weather in Karachi is expected to remain cold and dry today. According to officials, the mean temperature in the city was recorded as 27 degrees Celsius, humidity levels topped at 26 per cent and coastal winds blowing at around 18 km/hr were expected to decrease temperatures further.

Karachi is going to be engulfed in an extremely cold spell within two days, the forecast says.

Conditions in the upper parts of Punjab and the Hazara division, including Islamabad, will likely remain cold and dry before the arrival of the rains next week, meteorologists have foretold.

Rains in the country will also help clear dust and aerosol particles from the air, thus helping enormously in fighting season-specific viral diseases, weather and health officials say.

'Rain will continue with similar intensity'

According to the Met Office, rains are expected to arrive in scattered parts of Sindh and bordering Balochistan on Sunday. Khyber-Pakhtunkhwa (K-P), FATA, Islamabad, Punjab, Gilgit-Baltistan (G-B) and Kashmir will undergo a rainy spell from Monday through to Wednesday.

Snowfall and light showers are expected in parts of Malakand Division and G-B in the next twelve hours though, the Met Office said. Residents of northern Sindh and the plains of Punjab might also experience foggy weather in the early hours of morning, it added.

The Met Office has advised people to take the necessary precautions and make use of warm clothing during the winter season.
COMMENTS
Comments are moderated and generally will be posted if they are on-topic and not abusive.
For more information, please see our Comments FAQ