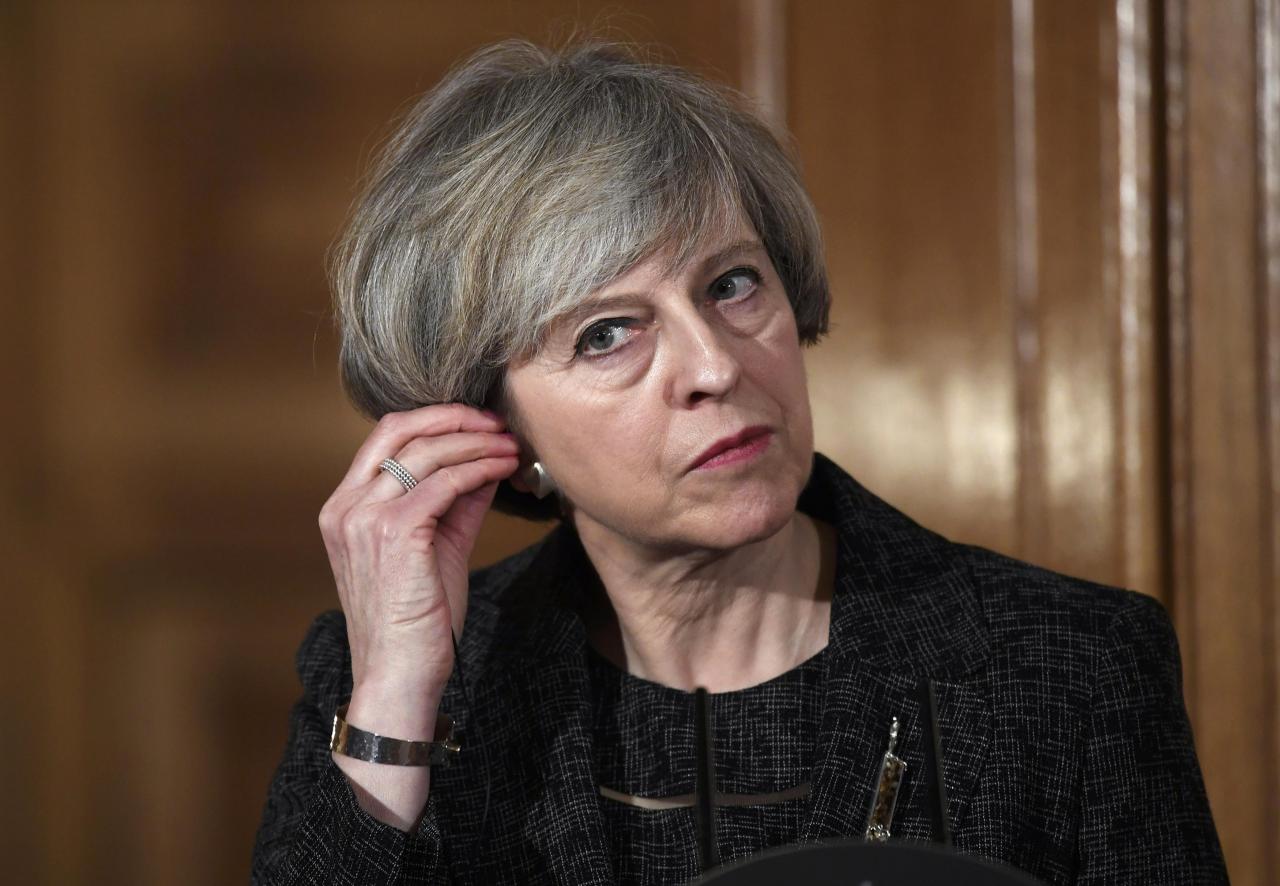 ---
BRUSSELS: A deal on Brexit divorce terms guarantees there will be "no hard border" between EU member Ireland and British-ruled Northern Ireland, Prime Minister Theresa May said Friday.

"In Northern Ireland we will guarantee there will be no hard border," May told a press conference with European Commission chief Jean-Claude Juncker after the two sides reached agreement during talks in Brussels.

The status of the border between EU member Ireland and British-ruled Northern Ireland became a major sticking point in the final stages of talks, though both sides agreed there should be no return to frontier checkpoints.

In the agreement signed off by London and Brussels on Friday, "the United Kingdom... recalls its commitment to the avoidance of a hard border, including any physical infrastructure or related checks and controls".

Plot to kill British PM Theresa May foiled

Northern Irish unionists who prop up May's minority Conservative government scuppered a possible deal on Monday with their fierce opposition to wording they felt would divide the North from the rest of the UK.

The deal commits both sides to respect the 1998 Good Friday agreement, which ended decades of violence between nationalists who want a united Ireland and Northern Ireland unionists loyal to Britain.

Under the agreement, London will find a way to avoid a hard border on the island of Ireland "through the overall EU-UK relationship" but if this cannot be achieved, Britain will keep "full alignment" with EU single market and customs union rules that are crucial to the Good Friday Agreement.

And in a key concession to the DUP, the text specifically states that Britain "continues to respect and support fully Northern Ireland's position as an integral part of the United Kingdom".
COMMENTS
Comments are moderated and generally will be posted if they are on-topic and not abusive.
For more information, please see our Comments FAQ