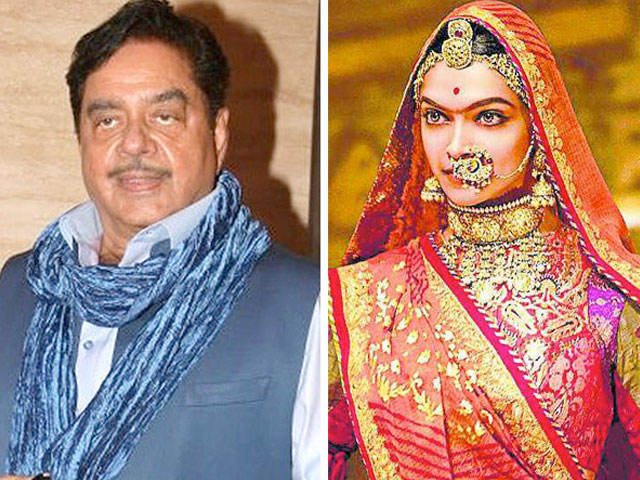 ---
Veteran actor and politician Shatrughan Sinha has hit out against film-maker Sanjay Leela Bhansali for holding a private screening of Padmavati. The renowned director has been condemned for inviting media persons even before the Central Board of Film Certification (CBFC) had certified the film, reported Pinkvilla.

Sinha said Bhansali promised that he will screen the film first to the members of the Indian political party Karni Sena but didn't stick to his word. The Bihar unit of Sri Rajput Karni Sena has felicitated Sinha by presenting a photograph of queen Padmini for opposing the film.

BJP leader wants 'Padmavati' director Bhansali to be tried for treason

"As Padmavati becomes a burning controversy, people are asking why the legendary Amitabh Bachchan, most versatile Aamir Khan and most popular Shah Rukh Khan have no comments. High time!" Sinha said earlier. "As for me, I would and should speak on the Padmavati issue only after the "great film-maker, producer Sanjay Leela Bhansali" speaks up. I speak only when I am spoken to and I will speak keeping in mind the interests of the film-maker as well as the sensitivity, valour and loyalty of the great Rajputs," added the actor.

Sanjay Leela Bhansali's 'Padmavati' film set torched in Maharashtra

It all started when Karni Sena members objected to an intimate scene between Rani Padmini (Deepika Padukone) and Alauddin Khilji (Ranveer Singh). Bhansali released a video that there was no dream sequence of the sort.

Have something to add to the story? Share it in the comments below.