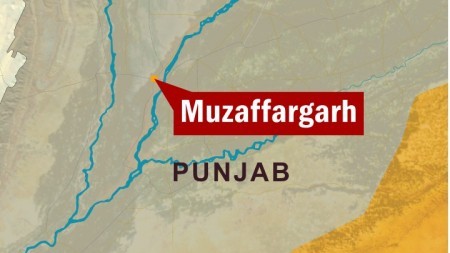 ---
MUZAFFARGARH: PPP MNA Jamshed Dasti's guards allegedly attacked doctors and nurses of Muzaffargarh District Hospital where a protest was underway against a case of medical negligence.

The protesters were agitating against the death of photographer Khalid Majeed who was admitted to the hospital following a severe heart attack.

The photographer's relatives gathered outside the building and alleged that the hospital had failed to give Majeed sufficient medication. When MNA Jamshed Dasti reached the scene, four medics were injured when his guards supposedly attacked them.

As a result, the doctors of Muzaffargarh have now gone on a strike, in protest against Dasti, his security guards and his workers.

Dasti responds:

Speaking to Express, Dasti denied torturing doctors and nurses at the district hospital, stating that the accused are conspiring against him.

He alleged that doctors and nurses were lying, and their wounds were self inflicted to implicate him in a false case. Dasti said he was in the hospital to control the mob which was protesting the death of a press photographer.

He also alleged that the photographer died due to negligence of the medical staff of the hospital.
COMMENTS (5)
Comments are moderated and generally will be posted if they are on-topic and not abusive.
For more information, please see our Comments FAQ