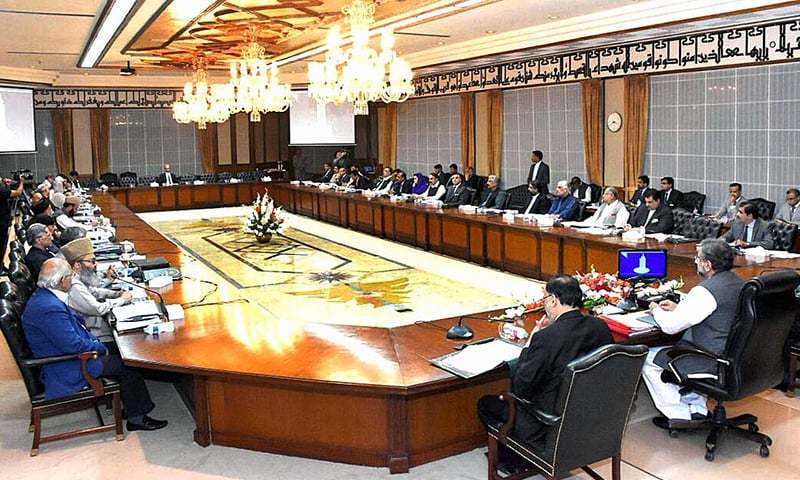 ---
ISLAMABAD: The Cabinet has turned down a PPP proposal to grant pension to parliamentarians after opposition from the Finance Division.

A PPP parliamentarian wanted parliament to approve the proposed plan to grant pension to parliamentarians once they seized to parliamentarians on the completion of their tenure.

A senior government official told The Express Tribune that the proposal was submitted in a cabinet meeting held in the last week of November.

During the meeting chaired by Prime Minister Shahid Khaqan Abbasi, it was informed that the National Assembly Secretariat had conveyed that MNA Shagufta Jumani wanted to give notice for introducing a private member's bill title 'The Members of Parliament (salary and allowance) (Amendment) Bill 2017' in National Assembly which fall under the definition of the Money Bill requiring prior consent of the federal government under the Constitution.

It was also informed that the Finance Division was contacted to seek comments which had opposed the legislation with some reservations.

The Finance Division was of the view that grant of pension to members of parliament (MPs) would lead to putting extra burden on the exchequer. "Moreover, five years tenure was not enough admission of pension for parliamentarians."

Second, the Finance Division had further conveyed that sufficient medical cover was available to members of parliament under the federal medical attendance rules, 1990 and therefore, they were not required to grant pension that would result in financial complications for the country and put additional burden on the national kitty.

A senior government official of the Parliamentary Affairs Division said that the cabinet was also informed that Article 74 of the Constitution enjoined that a Money Bill should be introduced or moved in parliament except or with the consent of the federal cabinet.

The Parliamentary Affairs Division informed that Rule 118 (3) of the Rules of Procedure and Conduct of Business in the National Assembly 2007 provided that on receiving the consent of the government or sanction of the president where necessary, the member shall be intimated accordingly for moving private member's bill.

The cabinet was informed that the law and justice division had advised that the approval of the cabinet was necessary for conveying the consent or dissent of the federal government for introduction of the proposed bill. The cabinet discussed the proposal in details and decided not to give consent for the introduction of the proposed bill in parliament.
COMMENTS (1)
Comments are moderated and generally will be posted if they are on-topic and not abusive.
For more information, please see our Comments FAQ