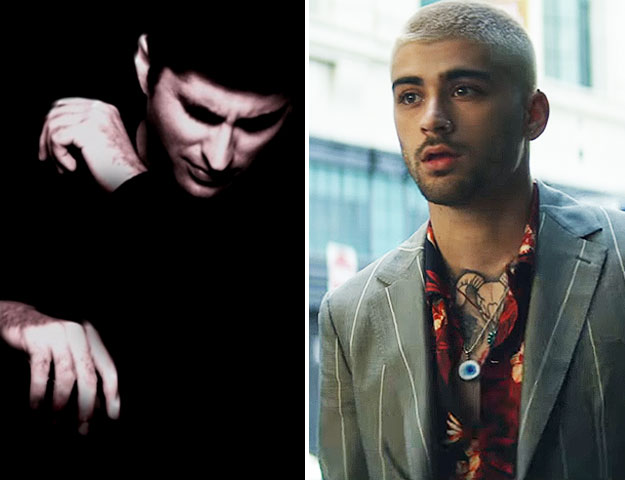 ---
KARACHI: Pakistan lost an icon with Junaid Jamshed's untimely death. With its first anniversary just around the corner, tributes are pouring in for the late singer already.

While his son, Taimur dedicated a heartfelt song to his father, Junoon's Salman Ahmed - in collaboration with a Pakistani-American filmmaker - made a short film entitled Ansoo to portray Jamshed's life like never before.

Zayn Malik's new single 'Dusk Till Dawn' will skyrocket your relationship expectations

Now, a musician from Lahore has come up with his own tribute: a mashup of one of JJ's most famous songs from when he was a part of Vital Signs, Aietbar, and Pakistani-British singer Zayn Malik's chartbuster Dusk Till Dawn.


Hussain Ali Shah from Lahore has been singing for the past 10 years. The 27-year-old has a little home studio, where he jams with his friends and records covers of popular songs.

"I have a full time day job but I make it a point to squeeze in time for some music," Hussain revealed to The Express Tribune. "I've got a few unreleased originals as well that I do plan on producing and releasing in 2018. Till then, I'm going to keep uploading my video covers."




Talking about why he chose these two particular songs, Hussain said, "I cover songs that I can connect with, regardless of the genre/language/popularity. Dusk Till Dawn by Zayn Malik and Sia was an instant hit for me. It was a little tricky because of the high vocal scale but that's what makes the cover challenging and fun."

Zayn Malik believes Taylor Swift deserves her success

The budding artist continued, "Aitebar, on the other hand, has been one of my favorite songs since I was a teenager. Right after the first chorus of Dusk Till Dawn, Aitebar just some how fit perfectly in there. It also helped break the monotony so I figured why not!" he further added.

Giving his thoughts on JJ, Hussain exclaimed, "Junaid Jamshed was and will always be a legend!"

Have something to add to the story? Share it in the comments below. 
COMMENTS (3)
Comments are moderated and generally will be posted if they are on-topic and not abusive.
For more information, please see our Comments FAQ