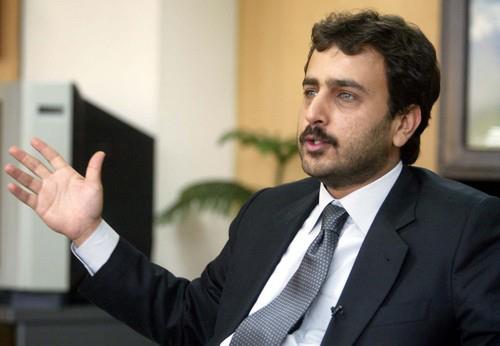 ---
ISLAMABAD:
Federal Minister for Power Division Awais Leghari claimed on Sunday that the Pakistan Muslim League-Nawaz (PML-N) government fulfilled its key campaign promise of adding surplus electricity in the national grid.
The overall electricity generation at present had gone up to 16,477 megawatt, which was about 2,700 megawatt more than the demand, the minister said while addressing a news conference in Islamabad.
Leghari said, "When the PML-N came into power, the country was producing only 9,279 megawatt electricity against the demand of 11,800 megawatt, facing an average shortfall of 2,500 megawatt and almost eight to ten hours load-shedding."
He said that the maximum number of feeders across the country would be turned to zero load-shedding from December 4. "There would be no load-shedding at 5,297 feeders out of total 8,600," he added. Earlier, the number of feeders, where zero load-shedding was being observed, was only 326.
To placate provinces, govt to make power distribution data public
The minister said a total of 15 million meter owners would benefit from zero load-shedding and there would be no discrimination among the provinces or urban areas and rural areas on that count. The feeders with below 10 per cent power theft would benefit from the zero load-shedding while other feeders would be subjected to load-shedding in accordance with the rules made to check power theft, he added.
The minister said the two-hour load-shedding would be observed at feeders with 10-20 per cent power theft and so on. The feeders with over 80 per cent of theft would be subjected to 16 to 20 hours load-shedding, he explained.
While sharing a breakdown, Leghari said earlier there were just 58 feeders on zero load-shedding with LESCO, which would now be enhanced to 102. Similarly the zero load-shedding feeders in FESCO would increase to 896 from 20, in IESCO to 710 from 72, in MEPCO to 763 from 54, in Peshawar to 309 from 60, in Hyderabad to 204 from 10, in Sukkar to 24 from 18, in KESCO to 61 from 12 and in tribal areas to 29 from zero. He assured that with the passage of time other feeders would also be shifted to zero load-shedding in accordance with the policy.
'Pakistan to have surplus power from November'
The minster also congratulated the nation for producing more electricity than the demand. Prime Minister Shahid Khaqan Abbasi and Punjab Chief Minister Shehbaz Sharif had made untiring efforts to achieve the objective, he added.
To a question, the minister said after completion of ongoing power plants, there would be up to 25,000 megawatt on line capacity which would allow the country to easily meet the peak demand in summer.
Leghari said, "The ministry was focusing to enhance the performance of all DISCOS and expressed the hope that there would be a revolutionary change in power distribution during the next couple of months."
The minister also shared that legislation was being made to overcome the issues of over-billing. After the passage of that particular law by the Senate, the persons involved in over-billing would be punished in accordance with law, he assured.
He said there is a law in place to check power theft, however, there were problems in its implementation. The ministry with provincial governments was taking measure to overcome the issue, he added.
COMMENTS (1)
Comments are moderated and generally will be posted if they are on-topic and not abusive.
For more information, please see our Comments FAQ