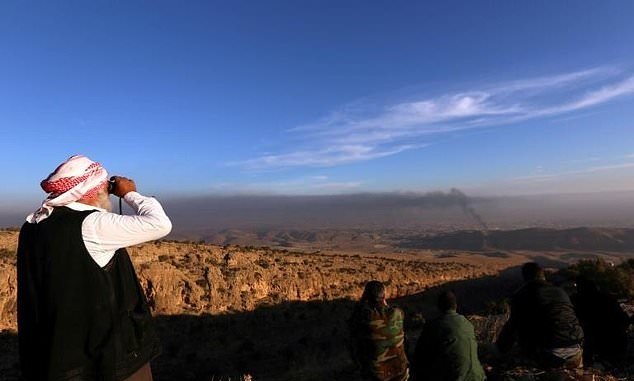 ---
BAGHDAD: Iraqi paramilitary forces have uncovered two more mass graves containing the bodies of 140 civilians, including women and children, in an area home to the Yazidi religious minority, they said Saturday.

In 2014, Islamic State (IS) killed thousands of Yazidis in Sinjar and kidnapped thousands of women and girls from the community to abuse them as sex slaves.

The Hashed al-Shaabi paramilitary alliance said it had found "a mass grave with the bodies of 20 women and about 40 children in the village of Kabusi, south of Sinjar."

Iraq paramilitaries say mass grave of hundreds found

Elsewhere, "in the Jazira residential complex, also south of Sinjar, 80 other bodies, mostly Yazidis, were discovered," it said.

Kurdish fighters backed by the US-led coalition against IS captured Sinjar from the militants in November 2015 before Iraqi security forces took control of the region in October.

As government troops have advanced across Iraq they have uncovered dozens of mass graves holding hundreds of bodies in areas that fell under the militants' brutal rule.

Iraqi officials said on 22 November they had found a mass grave in Sinjar containing the bodies of dozens of members of the minority killed by the Islamic State group.

Mass graves holding '400 Islamic State victims' found in Iraq

Sinjar mayor Mahma Khalil said that since 2015, around 40 mass graves have been discovered in the region and that "all the victims were Yazidis".

The Yazidis are Kurdish-speaking but follow their own non-Muslim faith that earned them the hatred of the IS extremists.

Yazidis believe in one God who created the world and entrusted it to seven Holy Beings, the most important of which is Melek Taus, or the Peacock Angel.
COMMENTS
Comments are moderated and generally will be posted if they are on-topic and not abusive.
For more information, please see our Comments FAQ