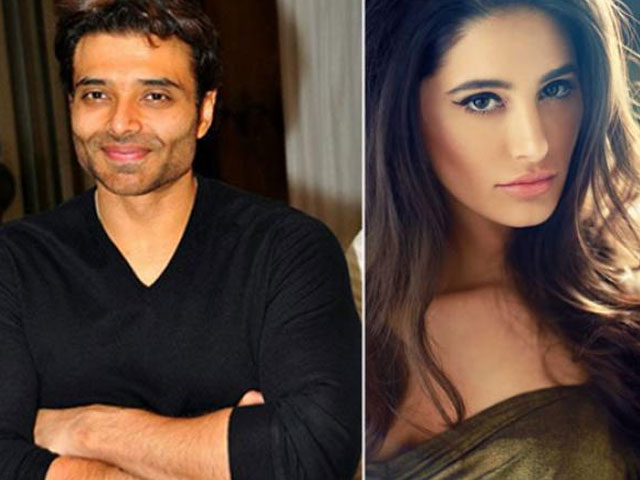 ---
There was a rumour in May this year that old flames Nargis Fakhri and Uday Chopra had been spotted together in New York but the starlet had promptly taken to Twitter to deny it.

There were also rumours then that the two were planning to get married but the Azhar star had rubbished that too.

According to Times Now, Fakhri is apparently staying with Chopra and his mother Pamela in their Juhu bungalow.

6 Bollywood celebrities who had extra-marital affairs

A source revealed to the publication, "Nargis often travels to the US But she's at the Chopra residence most of the time and you can say that she has a new address in Mumbai."

The diva had been posting heartbreak messages in 2016, followed by Chopra posting messages pining for her in February this year. The Rockstar actor was so inconsolable that she did not cooperate to shoot a schedule of her film Banjo in Mumbai.

The actor previously opened up on her relationship with actor Uday Chopra, terming him someone who "will be a part of me for the rest of my life".

On her plans of settling down, the Housefull 3 actor said that women these days are lucky as they get to choose when they wish to marry. "We should take advantage of living our lives to the fullest before we think of settling down with a dude and being in the kitchen."

6 Bollywood celebs who actually originate from Pakistan

The actor further added that Indian men are clueless when it comes to dating and they often use the most clichéd pick-up lines to impress women.

According to Fakhri, it is essential for the man that she eventually settles down with, to be classy, with proper etiquettes on how a woman should be treated. "Take me out for a nice dinner. I am old school. You are going to hold the door for me. And before I sit down, you better stand and wait for me to sit. Guys don't do that anymore."

The two were dating steadfastly for over two years before they went their separate ways in June 2014. The starlet is believed to have been spending a large amount of time in New York, post her split.

Have something to add to the story? Share it in the comments below.