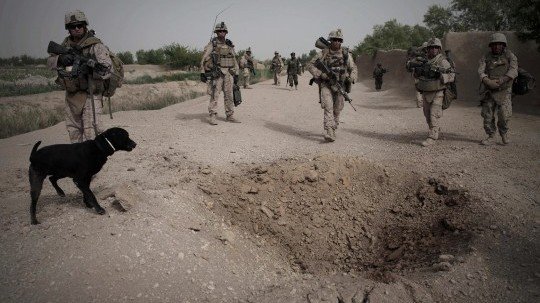 ---
KABUL: A bomb ripped through a minibus in western Afghanistan on Monday, killing five civilians and wounding another eight, some critically, the interior ministry said.

The Toyota Coaster bus had been taking passengers from the district of Pusht Rod in Farah province to Khaki Safed district. The attack was the latest sign of increasing violence in relatively peaceful western Afghanistan.

"Five civilians were martyred and another eight civilians were killed," said the ministry, blaming the "terrorist act" on "enemies of Afghanistan" a term frequently invoked by the authorities in reference to Taliban insurgents. Some of the wounded were in critical condition, said the ministry.

Roadside bombs are the weapon of choice for militants leading a nearly nine-year insurgency against Afghan and US-led foreign forces, which broke out after the 2001 US-led invasion brought down the Taliban regime.

In a similar incident on Sunday, militants opened fire on a minibus in northern Baghlan province killing three civilians, said the ministry. The Taliban threatened a new nationwide campaign of attacks from May 10 targeting diplomats, members of the Afghan parliament, foreign contractors and the international military force.