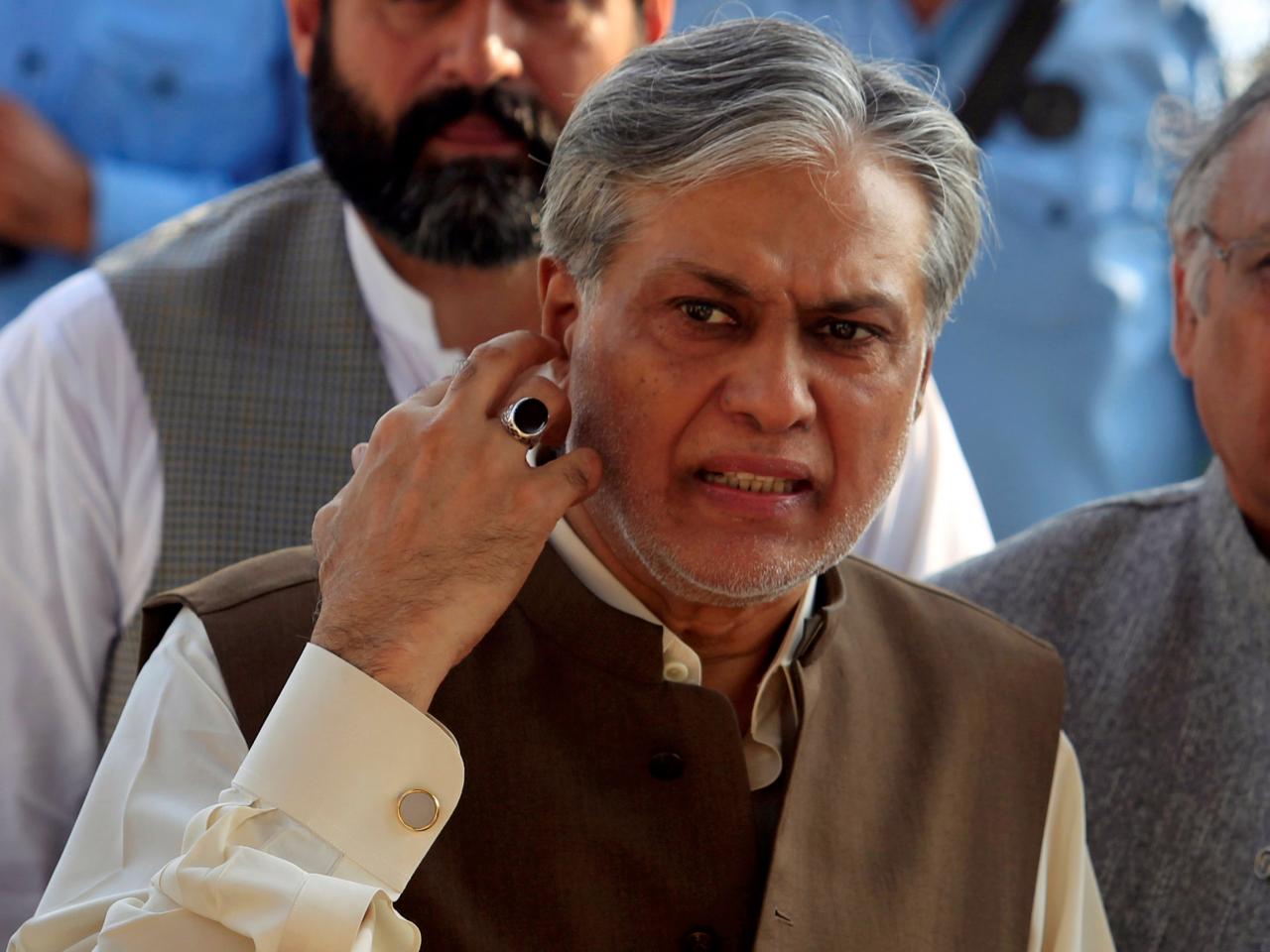 ---
ISLAMABAD: The National Accountability Bureau (NAB) has started the process of declaring former finance minister Ishaq Dar a proclaimed offender for repeatedly failing to join his trial on a reference filed against him for allegedly possessing assets beyond his known sources of income.

A notice was displayed outside the accountability court by the bureau on Wednesday, warning Dar to appear within 10 days.

"Proclamation u/s 87 CrPC is hereby made that the said accused is required to appear before this court to answer the said reference within 10 days from its publication, otherwise he will be declared a proclaimed offender," the notice states.

Tenure timeline of PML-N's controversial Dar-ling

Wednesday's hearing started after a delay of around two hours because neither Dar's guarantor nor lawyer arrived at the scheduled time. His guarantor Ahmed Ali Quddusi filed an application seeking more time to bring the accused. Accepting his plea, the court asked him to present Dar by Dec 4. If he fails to meet the deadline, the guarantor's surety bonds may be confiscated.

NAB Special Prosecutor Imran Shafiq objected to Quddusi's application, saying the guarantor had already been given sufficient time to bring the accused. Since he had failed to present Dar, his surety bonds of Rs5 million should be confiscated, he said. However, the court decided to give an extension to the guarantor.

NAB also decided earlier this month to reopen the Rs1.2 billion Hudaibya Paper Mills reference against Dar. The reference will be the second corruption case against Dar being investigated by NAB after the assets reference filed in the wake of the Panama Papers case judgment. The reopening of Hudaibya case was recommended by the joint investigation team formed by the Supreme Court to investigate the Panama Papers allegations against former prime minister Nawaz Sharif and his family.

The accountability court last week declared Dar, who is in London for medical treatment according to his legal team, an absconder and warned his guarantor of the confiscation of surety bonds if the accused did not join the proceedings. Quddusi had sought three weeks to present him before the court. Arguments pertaining to confiscation of the bonds were heard on Wednesday.

With Dar gone, govt revises its budget deficit upwards

On July 28, a five-judge Supreme Court bench ordered NAB to file three references against Sharif and one against Dar on petitions filed by Pakistan Tehreek-e-Insaf's Imran Khan, Jamaat-e-Islami's Sirajul Haq and Awami Muslim League's Sheikh Rashid Ahmed.

In its reference against Dar, NAB alleged that "the accused has acquired assets and pecuniary interests and resources in his own name or in the name of his dependants of an approximate amount of Rs831.678 million". The reference alleged that the assets were "disproportionate to his known sources of income, which he could not reasonably account for". The government last week withdrew the portfolio of finance ministry from Dar on his request for leave.