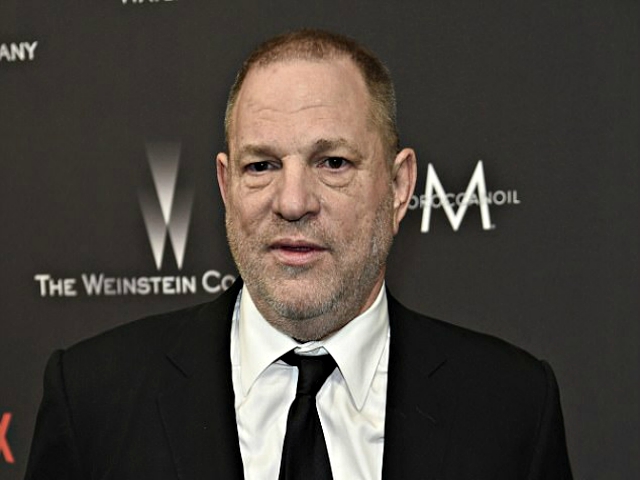 ---
An aspiring British actress sued Harvey Weinstein in New York federal court on Monday accusing the movie producer of sex trafficking by inviting her to a hotel room in France and sexually assaulting her, reported Reuters.

Oscars Academy votes to expel Harvey Weinstein

The civil lawsuit filed by Kadian Noble in US District Court in New York accused Weinstein of violating a US federal sex trafficking law in February 2014 in Cannes, France.




The lawsuit alleged that Weinstein "was able to force or coerce Kadian into sexual activity in his hotel room because of his promise to her of a film role and use of his influence on her behalf."

Amal Clooney faced sexual harassment in legal world: George Clooney

Holly Baird, a spokesperson for Weinstein, said on Monday in an emailed statement, "Mr Weinstein denies allegations of non-consensual sex. Mr Weinstein has further confirmed that there were never any acts of retaliation against any women for refusing his advances."




Weinstein has denied having non-consensual sex with anyone. In the same lawsuit, Noble also sued the Weinstein Company and Weinstein's brother Bob, accusing them of being aware of Harvey Weinstein's behaviour. Officials with the Weinstein Company, headed by Bob Weinstein, could not immediately be reached for comment.

The lawsuit seeks unspecified damages. The sex trafficking law has a 10-year statute of limitation.




More than 50 women have accused Harvey Weinstein of sexually harassing or assaulting them over the past three decades. In the fallout from the accusations, Weinstein was fired from The Weinstein Co, the independent studio he co-founded in 2005 with his brother Bob, and expelled from the Academy of Motion Picture Arts and Sciences.

Police in New York, Los Angeles, Beverly Hills and London have said they are investigating allegations of sexual assault that have been made against Weinstein. Also on Monday, the Directors Guild of America said in a statement that Weinstein resigned from the organisation.




Last week, actor Uma Thurman also broke her silence regarding the ongoing barrage of sexual allegations against Weinstein, saying, "I'm glad it's going slowly – you don't deserve a bullet." Thurman worked on multiple films with the disgraced Hollywood mogul, including classics such as Pulp Fiction and Kill Bill.

I knew Harvey Weinstein was a womaniser: Matt Damon

Thurman seemed to confirm to Access Hollywood that she too had been a victim of sexual harassment and abuse in Hollywood. "I don't have a tidy sound bite for you, because I have learned, I am not a child. And I have learned that when I've spoken in anger, I usually regret the way I express myself," she said. "So, I've been waiting to feel less angry, and when I'm ready, I'll say what I have to say."

Have something to add to the story? Share in the comments below.