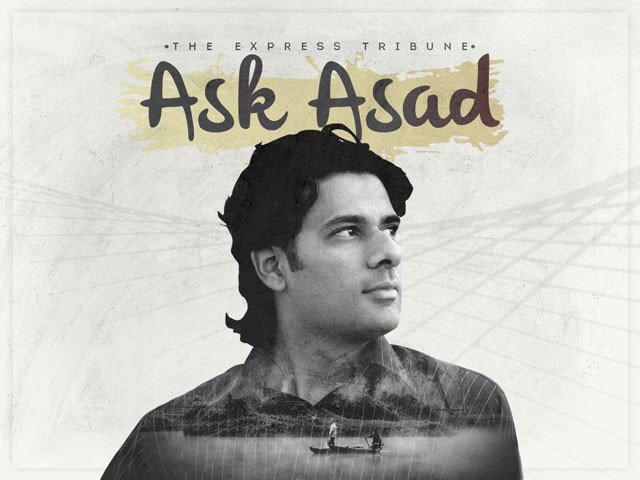 ---
Dear Asad,

I am in love with my cousin and want to marry her. She loves me too and wants the same, but our families are against it because she is my double first-cousin.

Her mother is my father's sister and her father is my mother's brother. My family really likes my cousin but when they got to know that we are in love with each other, life has been tough for us and especially for her. 

Ask Asad: My girlfriend has suicidal tendencies. How should I break up with her?

Our families argue that this sort of double first-cousin marriage is totally impossible and will cause a lot of problems in the future.

However, I have discussed our case with many doctors and medical professors and they all have given us a green signal for marriage. Their approval has made me want her even more.

Please tell me how to convince my parents because I cannot live without her.

A double first-cousin



Dear double first-cousin,

Marriages among first cousins are very common, especially in our part of the world and it is a reality that there is not as much danger to children born out of this union – as far as medical conditions are concerned – as the Western media and society have negatively portrayed.

While researching on the internet for an evidence-based answer to your query, I came across a study on genetics.

The study, done by Dr Arno Motulsky – a professor emeritus of medicine and genome sciences at the University of Washington and a senior author of the report – was published in The Journal of Genetic Counseling.

The researchers of the study, a panel convened by the National Society of Genetic Counselors, based their conclusions on a review of six major studies conducted over a period of 35 years involving thousands of births.

Ask Asad: My obsession with parenting is out of control. Please help!

The following is what they had to say in their report about cousins marrying each other and having children.

"There is no biological reason to discourage cousins from marrying. Contrary to widely held beliefs, first cousins can have children together without a great risk of birth defects or genetic disease. In the general population, the risk that a child will be born with a serious medical problem is 3 to 4%; to that background risk, first cousins must add another 1.7 to 2.8 percentage points. Although the increase represents a near doubling of the risk, the result is still not considered large enough to discourage cousins from having children. Even at its worst, i.e. 7%, 93% of the time, nothing is going to happen."

First cousins are somewhat more likely than unrelated parents to have a child with a serious birth defect but their increased risk is nowhere near as large as most people think.

Medical geneticists have known for a long time that there is little or no harm in cousins marrying and having children. Scientists studying this phenomenon worldwide are finding evidence that the risk of birth defects and mortality is less significant than previously thought.

But the predicament that you are in is that the girl whom you want to marry is not only your first cousin but a double first-cousin. Because double first-cousin marriages are not as common as first cousin marriages, there has not been a lot of scientific studies done on this particular issue and thus not much data is present about it. The only fact that I could find was that in Afghanistan, 6.9% consanguineous marriages are to double first-cousins.

Because of this reason, I will strongly suggest that you first talk with genetic medical professionals – not just doctors and medical professors – about the increased risks. These professionals will hopefully be able to help you understand the risks involved and advise you accordingly. You can then decide whether the risks involved are acceptable to you or not.

Ask Asad: How should I stop myself from falling into the trap of procrastination?

Also, if cousin couples already happen to be carrying known genetic diseases, the risks faced by their offspring can jump. Experts say that 1 out of 4 such children will have some sort of disorder. Therefore, before marriage, take a thorough look at your family history and look for any diseases that might run in the family and order tests accordingly.

In a conservative society like Pakistan, it is difficult to break taboos and go against deep-rooted thinking and long-held traditions, even if they are proven wrong by scientific facts. Therefore, even after being armed by the latest medical research that goes in the favour of you marrying your double first-cousin, your family might still not accept. I wish you all the best in your efforts to convince them.



Take care!

Asad



Asad is a counsellor, life coach, inspirational speaker and a personal-development expert. He advises on social, personal and emotional issues. You can send him your questions for this weekly column at [email protected] with "Ask Asad" mentioned in the subject line and provide as many details as possible.

Note: The opinions expressed in this article are those of the author and do not necessarily reflect the views of The Express Tribune.
COMMENTS (7)
Comments are moderated and generally will be posted if they are on-topic and not abusive.
For more information, please see our Comments FAQ