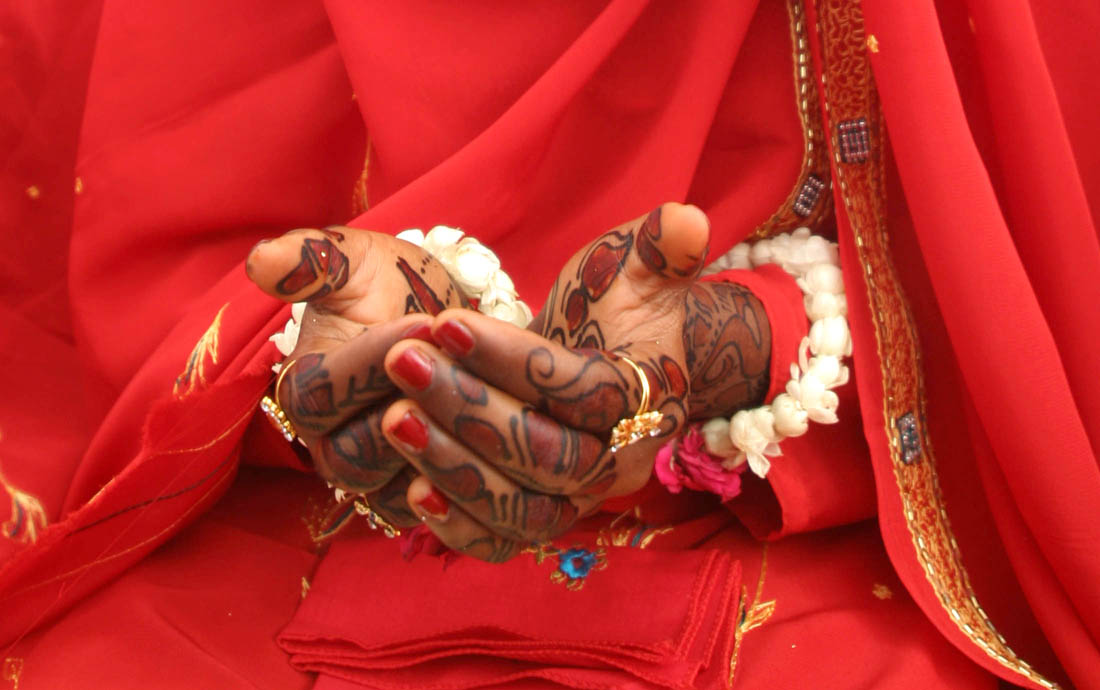 ---
ISLAMABAD: For some women, a quaint wedding with only the closest of family members is an ideal event. But for one woman, the scenario became her unintended reality when only she and her family managed to reach the wedding venue on Saturday.

Over 45 couples get hitched

As supporters of the Tehreek Labbaik Ya Rasool Allah and security forces clashed in the capital on Saturday morning, with the latter trying to force the former off the Faizabad interchange, the fallout left many roads in the capital and Faizabad in particular completely impassable. The ensuing traffic jams in both Rawalpindi and Islamabad stranded hundreds of commuters.

For Dr Inam Khan, this was his ultimate nightmare. With his daughter getting married on Saturday evening, it was imperative that he and his family reach the venue in Sector G-6/1.

They left early, knowing that the prevailing traffic situation would ensnare them for hours.

"Yesterday was very difficult for me and my daughter as we circled around for hours to reach Regalia in Sector G-6/1 from Jinnah Garden," Dr Inam told The Express Tribune.

He added that he and the entire wedding party got stuck in the traffic.

"We wanted to cancel the event, but somehow four people, including my daughter, were able to make it to the venue," he added, noting that after the ordeal of trying to find a way through, they were glad to have made it at least.

"Can you imagine a marriage with no makeup, parlour, no friends, the fear of unknown [city situation at the back of your mind]," he said.

The lunacy of the Pakistani wedding

Noting that only a few guests managed to make it to the event, he complained that the event managers charge the full amount regardless of the number of guests which arrive.

"Still some people think they are doing something good for us  they forget how much misery they cause to innocent people."

Published in The Express Tribune, November 27th, 2017.
COMMENTS
Comments are moderated and generally will be posted if they are on-topic and not abusive.
For more information, please see our Comments FAQ