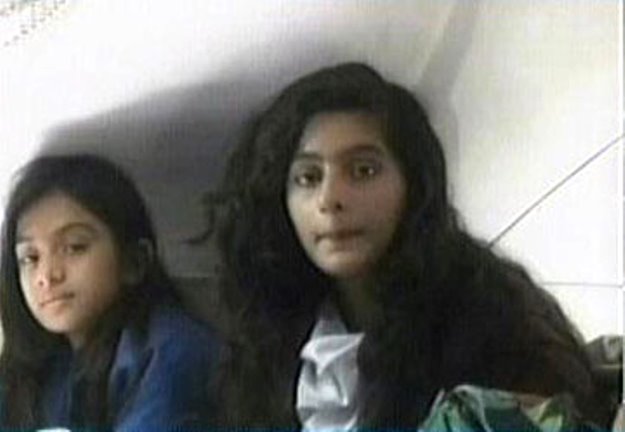 ---
Around 150 schoolchildren are among the passengers stuck for hours in a Lahore-bound train in Shahdara near Gujranwala because of the blockade by Tehreek-e-Labbaik activists protesting against the Faizabad crackdown.

The passengers of the train, which was travelling from Rawalpindi, were stranded without food for hours until rescue teams reached there after Express News reported their plight.




The students of a girls school in Lahore and their teachers were returning from a trip to Abbottabad.

All educational institutions in Punjab to remain closed for next two days

"We were starving until rescue teams reached here," one of the students told Express News.

"Right now we just want to go back home," she added.




Protests broke out all across the country on Saturday as the government started taking action against Faizabad sit-in protest in Islamabad.

As soon as the news of the action against Tehreek-e-Labbaik protesters spread in the country, a number of people came out on streets in many cities.

In Punjab, the protesters blocked the Silakot-Wazirabad road and burnt tires to protest against the action. Rawalpindi district bar council's advocates blocked the city's Katcheri Road to denounce the crackdown against Faizabad protesters.

Punjab Rangers take control of Faizabad protest site as operation enters second day

An untoward incident occurred in Daska, when protesters started pelting stones on the police deployed to contain the emerging protest. A DSP was injured and taken to the hospital.

In Lahore, people are staging sit-in outside Data Darbar and have blocked Metro Bus service, causing inconvenience to regular commuters.

At least 250 people were arrested by police in Lahore after protests broke out in some 16 places of the city. SSP Operations Muntazir Mehdi has issued orders to arrest the protesters on sight.
Protesters have gathered in city's Imamia Colony, Shahdara, Thokar Niaz Beg, Mall Road and other areas to denounce the government action against Faizabad sin-in protest.

Near Lahore's Shahdara Police Station, four vehicles including a police mobile van have been set on fire by the enraged protesters. Three protesters who were injured during clashes with the police have been shifted to Shahdara Teaching Hospital.
COMMENTS (3)
Comments are moderated and generally will be posted if they are on-topic and not abusive.
For more information, please see our Comments FAQ