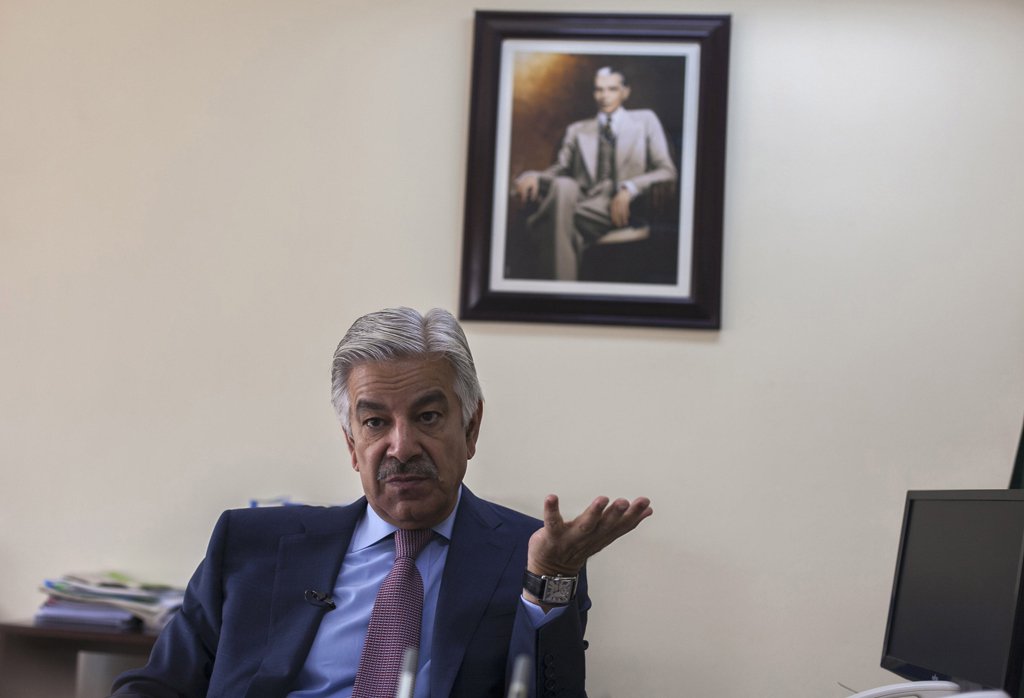 ---
Foreign Minister Khawaja Asif has urged former president Asif Ali Zardari to not initiate a war of words.

The Pakistan Muslim League – Nawaz (PML-N) leader was responding to Pakistan Peoples Party's father and son duo's strong criticism of Nawaz Sharif with Zardari reportedly refusing to meet with the PML-N chief.

"Zardari and his son [PPP chairman Bilawal Bhutto] should not taunt Nawaz Sharif," Asif wrote on social networking site Twitter. "If we replied to them, it may have negative repercussions for the political community. Let us keep quiet."

The foreign minister added that Zardari was a smart man, cautioning him to take a hint.


زرداری صاحب اور ان کے فرزند ارجمند نواز شریف کو طعنے نہ دیں ۔۔ ھم نے جواب دیا تو سیاسی برادری کا نقصان ھو گا۔۔ ھمیں مہربانی کریں خا موش رھنے دیں۔۔ ھمارا ظرف بھی اجازت نھیں دیتا۔۔ زرداری صاحب محترم دانشمند ھیں ۔۔ اشارہ سمجھتے ھیں۔۔ اللہ انکو خوش رکھے

— Khawaja M. Asif (@KhawajaMAsif) November 23, 2017


PPP smells conspiracy against elections

PPP had earlier claimed that the ruling party had once again requested a meeting of deposed prime minister Nawaz with Zardari, which the latter declined.

While Bilawal, speaking to The Express Tribune, had termed Nawaz a threat to democracy. "The political history of the country was witness to Nawaz supporting conspiracies against democracy."

"I am in no mood to engage with Sharifs at the moment. The PPP has empowered its parliamentary leadership… if the ruling party wants to engage for democracy or specifics, they should approach the PPP's parliamentary leadership," the PPP chairman had added.