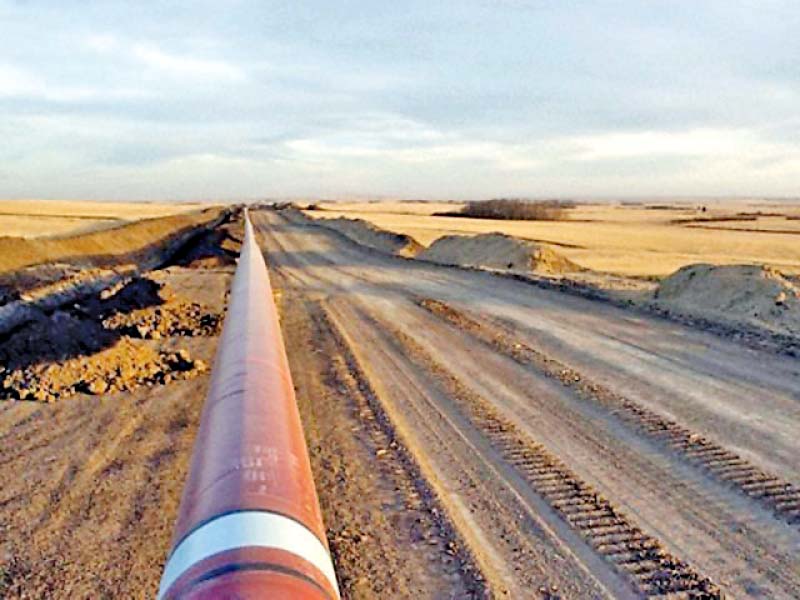 ---
KARACHI: Chief Minister Murad Ali Shah, in a meeting on Thursday, said that Sindh produces 2,800 million cubic feet per day (MMCFD) gas out of which more than 1,000 MMCFD is diverted to other provinces by resorting to load-shedding in the industrial areas of the province. "This is unconstitutional and causes heavy financial losses to the people of Sindh," he said.

Referring to the Constitution, Shah said that Article 158 recognises the first right of utilisation of gas to the producing province, but "this right of our people has been denied." He added that the gas produced should be used for generation of electricity and for the domestic and industrial purposes by the people of the province.

"If 1,000 MMCFD gas belonging to Sindh was not given to other provinces, we can produce 5,000 megawatts of electricity from it at a rate of Rs8 per unit against Rs15 per unit, which we are charged," claimed Shah, adding that this causes a loss of a billion rupees to the province.

http://i1.tribune.com.pk/story/1556742/2-needs-churned-domestic-oil-gas-production-not-enough-tackle-demand/

He said that natural gas produced from all new and old fields in a province be allocated to the respective province. "The provinces with deficient gas production should meet their requirement by importing gas, re-gasified liquefied natural gas or liquid petroleum gas," he urged.

The Sindh government has prepared a draft of the gas allocation and management policy, according to which first priority would be given to domestic use of gas, second to defence and strategic installations, third to fertiliser, K-Electric power plants, independent power producer and other power plants. Fourth priority should be given to the general and housing industry and compressed natural gas. Fifth priority to power plants, other than the ones listed under third priority, and sixth priority should be given to the cement industry.

The chief minister also said that the provinces are responsible for routine repair and maintenance of flood protection dukes, flood fighting and drainage. However, in case of a major catastrophic event like the floods in 2010, funds should be provided by the federal government.

http://i1.tribune.com.pk/story/1523110/pol-makes-major-oil-gas-find-punjab/

Talking about the Higher Education Commission (HEC), Shah said that the government is of the view that federal HEC Ordinance 2002 should be amended and its application be limited to federal territory only. "The federal higher education division should be devolved and its functions, including regulations, planning and policy of higher education institutions, and assets be transferred to the provincial HEC," he said.

The meeting was attended by Special Assistant to CM on Inter Provincial Coordination Nawab Taimur Talpur, Chief Secretary Rizwan Memon, Sindh Advocate General Zamir Ghumro, Principal Secretary to CM Sohail Rajput, Energy Secretary Agha Wasif, Finance Secretary Hassan Naqvi, Universities and Boards Secretary Mohammad Hussain Syed, Labour Secretary Rasheed Solangi and others.
COMMENTS
Comments are moderated and generally will be posted if they are on-topic and not abusive.
For more information, please see our Comments FAQ