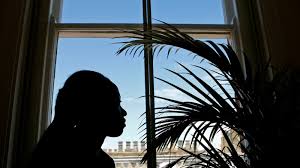 ---
LAHORE: The notorious gang of human traffickers, involved in an effort to smuggle 20 now deceased people to Europe, has very strong and organised network bases across the country and even outside its borders.

The initial investigations conducted by the Federal Investigations Agency (FIA) disclosed that the suspected human traffickers used fake names and whatsapp to communicate. The investigations further revealed that the suspects used to send people to Iran and Iraq under the garb of pilgrimage on visas, while the gang had people working for them to transport people illegally to Europe. The gang also sent people through illegal border crossing to Iran and Iraq via Balochistan. From Iraq and Iran, they were to be transported to Europe illegally but unfortunately their journey ended in the barren mountains of Turbat.

I am alive because our vehicle broke down, says Turbat massacre survivor

FIA arrested eight land route agents for investigations linked to the Turbat killings. A team conducted a raid in Sadhoki, Gujranwala and arrested seven suspects. The team also recovered 142 original Pakistani passports, fake stamps, pictures, several original CNICs, medical certificates, photocopier machines, laptops and internet devices from their possession.

The arrested suspects were identified as Muhammad Hasnain Khan, a resident of Bhakkar district and seen as the prime suspect by the FIA, Afzaal Ahmad, a resident of Mandi Bahauddin, Iqrar Hussain, a resident of Bhakar, Raja Muhammad Farooq Khan, a resident of Kotli Azad Kashmir, Imran Khan, a resident of Bhakhar, Faisal Ameen, a resident of Sialkot and Rasheed Abbas Khan, a resident of Bhakhar.

An officer of FIA said the gang sent people to Iran and Iraq for pilgrimage with proper documents and visa while their accomplices received these people to smuggle them to Turkey and then to Greece through illegal border crossing. While some of the gang members would smuggle people through illegal border crossing via Quetta, Iran, Turkey and then Greece to enter Europe.

The officer said they checked call records of the main suspect Muhammad Hussain and found communication with agents through calls and whatsapp communication. He was in frequent contact with Zafar Mayo, the brother of Akhtar Mayo, another major suspect of the Turbat tragedy. FIA has registered a case under section 3/4 HTO, 17/22 EO and 18 EO in the FIA Gujranwala Police Station.

The officer said in another raid, one more land route local agent, Qasier Munir, a resident of Gujrat, was arrested.

Meanwhile, FIA has also arrested seven passengers, booked by different agents, leaving from Kharian to Lahore to proceed to Quetta for illegal border crossing to reach Greece via Iran and Turkey. The passengers told the FIA team that they have paid Rs130,000 each to different land route agents whom they identified as Sajid alias Bobi, Tayyab and Nisar. A case FIR No 356/2017 under section 17(1)22(b) EO 1979 3/4 HTO 2002 has been registered at PS FIA Gujrat against the suspects.

15 men from Punjab found dead in Kech

On November 19, FIA had arrested an agent Waheed Khan. During investigations, he revealed that he had handed over deceased Zulfiqar Ali to Talib, an agent at Quetta. During further investigations, it also transpired that his real name was Muhammad Sadiq. FIA Lahore had shared the information with FIA Quetta and the suspected agent, Talib, was arrested. During investigations, he revealed that his real name was Muhammad Sadiq.

Two days ago, FIA arrested a suspected agent identified as Muhammad Tanveer, a resident of Sialkot. He had allegedly sent two men, namely Ghafor and Zafran, both residents of village Awan Bagwal Sialkot district, with the help of his nephew Rashid Cheema who was reportedly working as his accomplice in Turkey.

These two victims were among the deceased found at Panjgor border. The arrested agent had received Rs150,000 each from them.

Sources disclosed that the statement of the BLF spokesman was published in a local newspaper in which he had claimed that all those 20 men killed in the incident had 'confessed' they were working for Frontier Work Organisation (FWO) and BLF has recorded their 'confession' in a video tape.

Published in The Express Tribune, November 22nd, 2017.