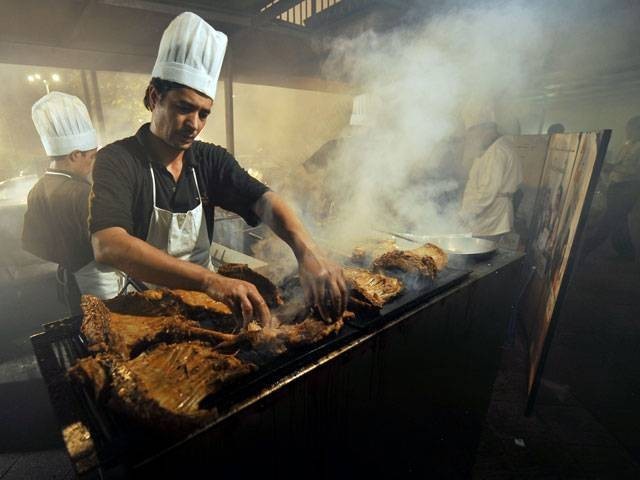 ---
SHABQADAR: Over a century after they had been implemented, the political administration in Mohmand has suspended all types of taxes and permits which the British colonial masters had imposed on food items in the agency.

Mohmand Political Agent Mehmood Aslam Wazir told The Express Tribune that locals have long objected to the taxes and permits on bringing in or taking food items to other agencies. Hence, he added, they had decided to suspend the taxes, charged at the entry and exit points of the agency.

In accordance with the suspension, he urged locals to stop paying such taxes at the toll gates in the agency, and to report to the political administration the officials who continue to demand it. In this regard, he said that they had set up a helpline where people can register their complaints.

Explaining the tax, Aslam said that the tax had been imposed on food and other items in the Federally Administered Tribal Areas (Fata) ever since the British created the tribal districts to generate revenue.

Noting that they were trying to put in place a transparent system of governance in the agency, a town hall session (Khulli Kutcheri) was held in the agency, where officers from all the government departments were present, locals complained about the tax. Smaller issues were resolved on the spot while a committee was formed to address more complex problems. Moreover, these officers also participated in a weekly radio show where locals could call in to discuss their problems and raise concerns.

Locals welcome move

Locals have hailed the political administration's decision to suspend the century-old tax.

Taseem Khan, a food grain dealer in the Mian Mandi Bazaar, told The Express Tribune that prices of all commodities were relatively higher in Fata due to the taxes collected at the entry points to the agency.

Moreover, under the colonial permit system, notables leaning towards the British were able to monopolise food stocks.

Later, the notables sold these permits to the traders. Over the years, the political administration started charging a fee from food traders to issue the permits.

However, the system meant that the prices of food items in the agency were higher than those in other parts of the country, creating disparities. It also gave rise to smuggling.

Published in The Express Tribune, November 20th, 2017.
COMMENTS
Comments are moderated and generally will be posted if they are on-topic and not abusive.
For more information, please see our Comments FAQ