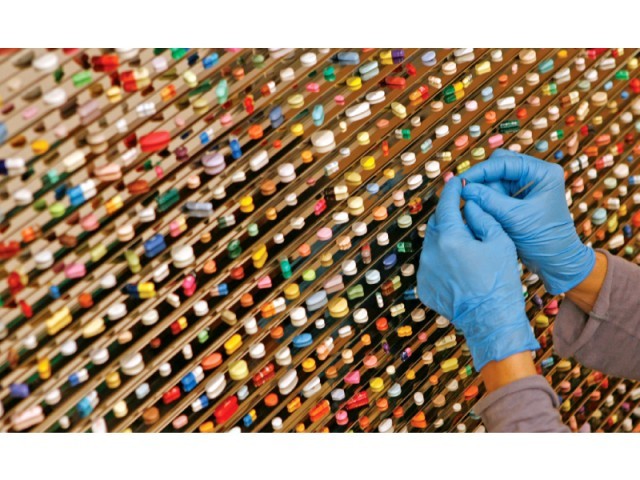 ---
ISLAMABAD: The apex drug regulator in the country has decided to regulate herbal and alternative medicine along with medical devices through a uniform drug policy.

In a statement on Sunday, the Drug Regulatory Authority of Pakistan (Drap) said that it had implemented over ten new laws after approval from the federal government to regulate therapeutic goods across the country, since its inception nearly five years ago.

Currently, six more laws regarding the regulation of medicines are being drafted to align the regulatory system with world best practices.

Moreover, it said that Drap has taken steps to regulate fields of herbal, alternative medicines and medical devices through a uniform policy for drug pricing, developed while taking stakeholders on board.

In this regards, the Drug Pricing Policy 2015 provides a reference-based rational mechanism for affixing prices of drugs. Moreover, laws have been amended to impose strict punishment on overcharging and black marketing of drugs.

Similarly, new guidelines have been introduced to provide generic versions of new drugs like Sovaldie, Daclatasvir to offer economic drugs for hepatitis patients while pending cases for price fixation have been disposed of.

Regulating active ingredients

Apart from devising a policy to facilitate the export and import of pharmaceuticals into Pakistan, regulations are in place which specifies where active ingredients and primary packaging materials of pharmaceutical products can be sourced from.

In this regard, the drug registration process has been made more stringent by ensuring the authenticity of drug registration data through onsite product-specific inspection of pharmaceutical firms by a panel of experts.

The World Health Organisation (WHO) format, Common Technical Document (CTD), has been introduced in line with international best practices.

Published in The Express Tribune, November 20th, 2017.
COMMENTS
Comments are moderated and generally will be posted if they are on-topic and not abusive.
For more information, please see our Comments FAQ