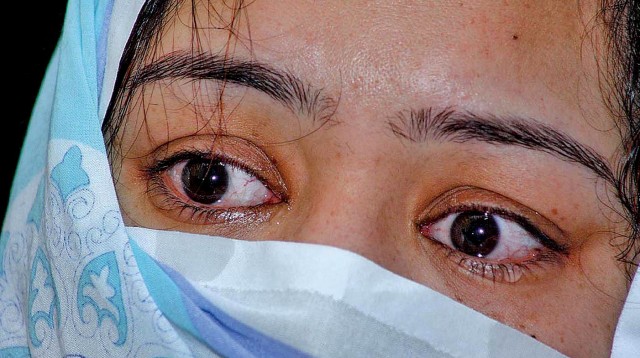 ---
ISLAMABAD: Relatives of people arrested in connection with terror suspect Faisal Shahzad held a press conference on Sunday demanding their release.

Salman Ahmad, Ahmad Raza and Shahid Hussain were picked up by security officials on suspicion of their links with Faisal Shahzad, a Pakistani-American who is being held in United States as a primary suspect in the May 1 Times Square bombing attempt. Ahmad, who manages a catering service in the twin cities, was detained on May 10. Rana Ashraf, his father, said Ahmad used to arrange up to 200 caterings in a day. "He did not have the time to get involved with Faisal Shahzad," he said. "We have been working in the catering business for more than 20 years.

Everybody knows us," he added. Raza's uncle, Muhammad Afzal, said his nephew used to work with Ahmad. "He went out after receiving a call from Ahmad's phone one day and never came back," he said. Shahid Hussain's father, Muhammad Ramzan, said his son was picked up on May 6 by men in plain clothes from Sector I-10, in front of his wife and children.

Meanwhile, another person, Ahmad Fraz told media that his brother, Faisal Bhatti, was picked-up from Karachi in June 2002. He was released later on Chief Jutice's notice, before being implicated in other cases. Bhatti is currently serving a term in Sukkur Jail for the past three years.

Published in the Express Tribune, May 24th, 2010.
COMMENTS
Comments are moderated and generally will be posted if they are on-topic and not abusive.
For more information, please see our Comments FAQ