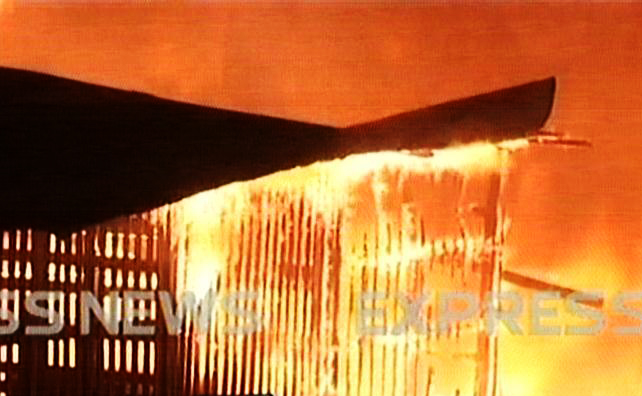 ---
KARACHI: A dental clinic in the Pakistan Employees Cooperative Housing Society (PECHS) gutted in fire on Friday. According to fire brigade officials, no loss of life was reported in the fire.

The clinic was situated at the first floor of a multi-storey commercial building in PECHS within the limits of Ferozabad police station. The blaze erupted in the clinic at around 11:08am. Upon receiving the information, the fire brigade department dispatched two fire tenders at the site to douse the blaze. No death or injury was reported in the incident as all people present inside the building were safely evacuated.

According to a fire brigade spokesperson, it took around two hours for the fire tenders to extinguish the blaze. The spokesperson added that the intensity of blaze was not high. However, smoke accumulated at the fire location posed hindrance to firefighters in the extinguishing work.

Restaurant in Boat Basin gutted in massive blaze

The fire caused damage worth thousands of rupees, the fire brigade spokesperson said, adding that the cause of the blaze had yet to be ascertained.

During the blaze, police also reached the location and dispersed the crowd gathered at the site. Police officials said the initial investigations suggested that the fire broke out accidently. However, the police would register a case if any criminal activity was found during investigations, he added.