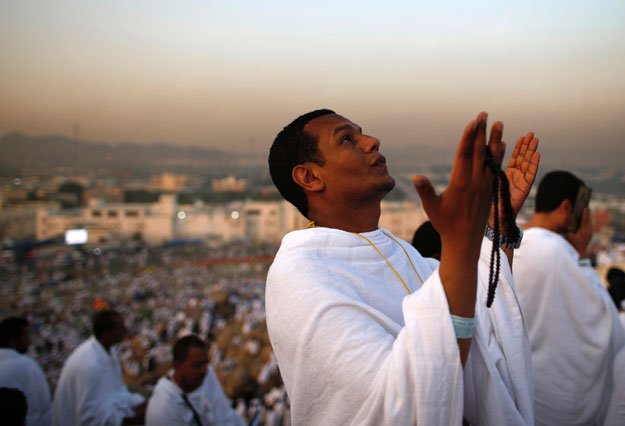 ---
ISLAMABAD: The prime minister on Thursday directed the Ministry of Religious Affairs and Interfaith Harmony to immediately summon a meeting of the policy formulation committee to finalise the 2018 Hajj policy.

PM Shahid Khaqan Abbasi, while chairing a high-level meeting on the new Hajj policy at the PM House, directed the senior ministry officials to give special consideration to the application of those pilgrims who are above the age of 75, and to those who applied for three consecutive years but were not selected through the balloting process.

Saudis 'apologised for mismanagement' during Hajj 2017

An official privy to the meeting told The Express Tribune that during the briefing the prime minister directed the ministry to convene the meeting of policy formulation committee constituted under the directions of the Supreme Court so that it could be sent to the cabinet for approval.

The committee includes the secretary of ministry of religious affairs, Foreign Office officials and other stakeholders.

The PM further said the early approval of the new Hajj policy will help the ministry to initiate a timely balloting process of hajj applications. He added that this would allow the ministry to concentrate on ensuring better hajj arrangements.

The official said the early approval of the policy will also help the early release of funds which could be used for hiring buildings at a low cost near the Haram Sharif.

"Last year there were a few groups of Pakistani pilgrims who did not get an accommodation close to Haram Sharif and had to walk under scorching sun," he deplored.

Pilgrims on govt-scheme Hajj tour facing problems in Saudi Arabia

The official said that the ministry also floated an idea of formulating a single Hajj policy which could be used every year. He added that they have also suggested that a permanent contract should be signed for buildings to ensure quality accommodation for the pilgrims.

"Currently, the ministry has to formulate a new hajj policy and hire a building every year, therefore having one policy which could be used every year and already hired building could help the ministry to speed up hajj preparations," he said.

During the meeting, the officials also discussed in detail about the issues related to the security of religious pilgrims visiting Iran and Iraq.
COMMENTS
Comments are moderated and generally will be posted if they are on-topic and not abusive.
For more information, please see our Comments FAQ