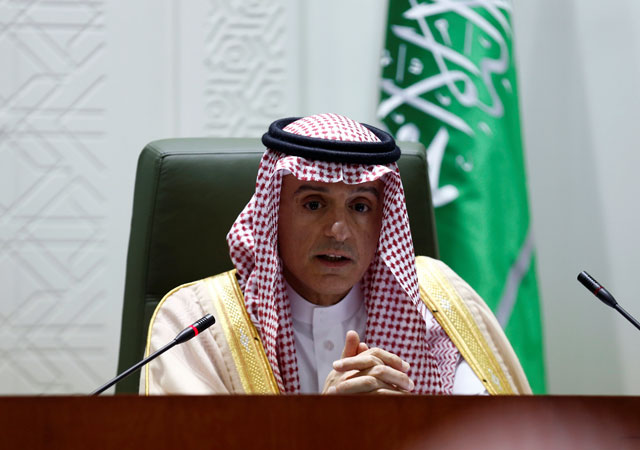 ---
RIYADH: Saudi Arabia's Foreign Minister Adel al-Jubeir rejected accusations that his country was holding Saad al-Hariri against his will, saying the Lebanese prime minister who resigned earlier this month was free to leave when he wants.

"... Al-Hariri lives in the kingdom by his own will and he resigned; regarding his return to Lebanon, it is up to him and his assessment to the security situation (in Lebanon)", Jubeir told a joint news conference in Riyadh with French Foreign Minister Jean Yves Le Drian.

He also accused Hezbollah of destabilising the region, and said "consultations and coordination between peace-loving countries and Lebanon-loving countries are underway to try to find a way that would restore sovereignty to Lebanon and reduce the negative action which Hezbollah is conducting in Lebanon".

Hariri's abrupt resignation as premier in a statement televised from the Saudi capital Riyadh on Nov 4 thrust Lebanon to the front of a Middle East contest for power between Saudi Arabia and Iran.

Lebanon's coalition government was formed last year through a political deal that made Michel Aoun president, Hariri prime minister, and brought members of Hezbollah into the cabinet.