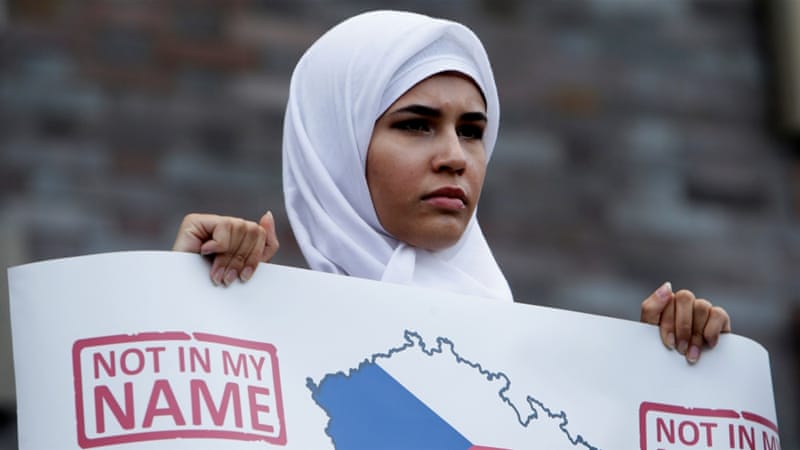 ---
The small Muslim community in the Czech Republic is often subject to hate attacks despite only constituting less than 0.002 per cent of the country's population.

The discrimination faced by several thousand members of the Czech Republic's Muslim community, enabled by recent political developments, which have equipped a politician whose only policy is "No to Islam. No to terrorism" to become a kingmaker in the state's hung parliament, reported Al Jazeera.

Czech Republic politician calls for ban on Islam

The Freedom and Direct Democracy Party (SPD), led by the Czech-Japanese entrepreneur Tomio Okamura, emerged at the national parliament's third largest party after the October elections, only campaigning on a stated agenda of ridding the Czech republic of Islam. This agenda was enough for the young party to gain a considerable number of votes in it's first ever elections.




With ties to Europe's other far-right movements such as the National Front in France, Okamura intends to succeed in entering the government after talks with the leader of the Action of Dissatisfied Citizens Party (ANO), Andrej Babis. Despite winning the most votes in the elections, the ANO finds itself short of willing partners to form a majority government - primarily due to the fraud allegations levelled at it's billionaire leader.

Okamura has placed his own condition on giving Babis his party's support. The SPD wants the ANO to agree to a ban on 'Sharia' and restrict providing asylum to Muslims and Okamura told local media that Babis' party had pledged to consider these proposals. An alliance between the ANO and SPD is quite plausible, especially considering their similar views on Islam.

"We have to fight for what our ancestors built here. If there will be more Muslims than Belgians in Brussels, that's their problem. I don't want that here. They won't be telling us who should live here," Babis told journalists in June. Such language has brought Islamophobia to the forefront of discourse in the central European country, which has been identified as having the greatest racial bias in Europe.

However, such decisions as banning Islam may not hold in the country's legal system. The chief of the Constitutional Court, Pavel Rychetsky, told local media: "Nobody can forbid freedom of religion and belief."

'Czech Trump' clinches wide lead in election

While Islam is an officially recognised religion in the Czech republic, Muslims do not have the full range of freedoms available to followers of other beliefs. For example, they can not establish schools and conduct religious ceremonies in public spaces.

"Most of the Muslims here are doctors, engineers and IT specialists and so on, yet some [political] parties… are trying to change our rights and eliminate Islam," said Vladimir Sanka, a 58-year-old Czech Muslim, who is on the board of the Muslim Community in Prague association.