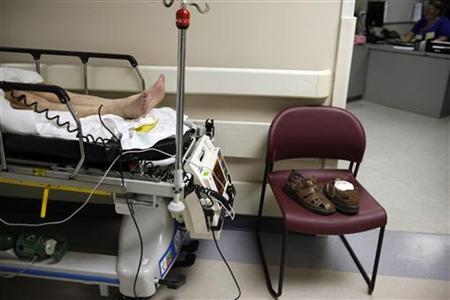 ---
RAWALPINDI: Most of the patients reaching Benazir Bhutto Hospital (BBH) with kidney disorders are young people.

Around 90% kidney patients coming to BBH are youngsters of 15 to 20 years of age.

BBH Urology Department Head Prof Mumtaz Ahmed said 60% patients with kidney diseases reaching the hospital have kidney stones. The reasons, he said, behind this large number of patients were ignorance on the part of patients, consumption of high protein diet, especially beef and mutton, obstruction and infection in the urinal tract, obesity, no exercise and exploitation by homeopathic doctors.

FIA arrests three men for illegal kidney transplants

To a question, he said homeopathic doctors claimed that a single dose could remove a kidney stone was misleading poor patients. Dr Mumtaz said he had contacted homeopathic doctors many times to invite them in the international conferences held by their department to know about the so-called medicine for removing kidney stones.

The homeopaths had neither participated in any of the conferences held nor gave any information about the medicine, Dr Mumtaz said. "Citizens must avoid such impractical treatments as these medicines were contributing more to renal failure," he warned.

The top doc of urology department advised that people should consult a doctor if the feel even slight pain in kidney.

He said stones less than of 1cm size can be removed naturally whereas those less than 2cm were removed by lithotripters and it was necessary for the patient to make sure the removal of kidney stone.

Illegal kidney trade: FIA arrests three in Murree

He further said BBH had developed the latest technology of lithotripters for pulverising kidney stones.

He said the new technology was convenient and safe to remove kidney stones where there was no need to have open cut surgery.

Published in The Express Tribune, November 12th, 2017.
COMMENTS
Comments are moderated and generally will be posted if they are on-topic and not abusive.
For more information, please see our Comments FAQ