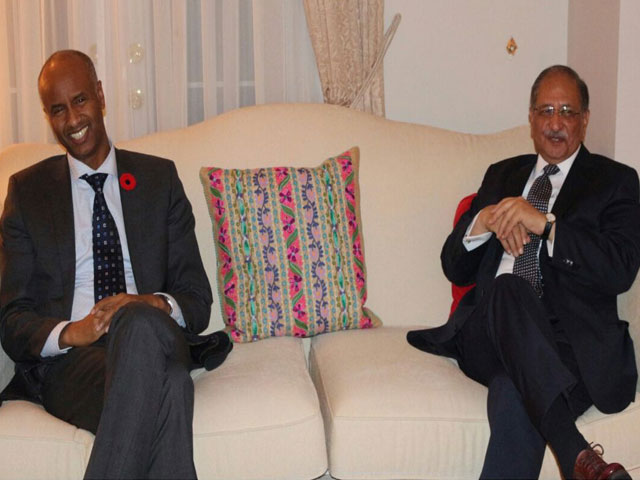 ---
Canadian Minister of Immigration and Citizenship Ahmed Hussen has assured High Commissioner Tariq Azim Khan that his country will speed up visa processing for students and business professionals.

India to 'slow' down visa process for Pakistani nationals

Tariq Azim Khan on Saturday hosted a dinner in honour of Canadian Minister of Immigration and Citizenship Ahmed Hussen at the Pakistan House in Ottawa.

The high commissioner briefed the minister about visa difficulties being faced by Pakistani students and businessmen. He said that the stringent and lengthy visa processing delays for bona fide students from Pakistan has been discouraging.

He also informed the Canadian immigration minister that the existing trade relations between the two countries need to be given a boost, and that allowing genuine traders to visit Canada to meet with their counterparts can provide required impetus to trade volume between the two countries.

Tariq Azim urged Hussen that bottlenecks in the processing of visas to students and traders should be removed.

As a matter of policy, the government is working to reduce backlogs and speed up the processing of visa applications in order to allow genuine students and traders to visit Canada, said the Canadian immigration minister.

Qatar introduces visa on arrival for Pakistani nationals

He also assured Tariq Azim that he will personally look into the complaints of bona fide applicants from Pakistan during his upcoming visit to the processing centres in the region.

Later, Hussen informed the Pakistani high commissioner that progress has been made to speed up family reunion cases and assured to support Pakistani international students on University campuses in Canada.
COMMENTS (1)
Comments are moderated and generally will be posted if they are on-topic and not abusive.
For more information, please see our Comments FAQ