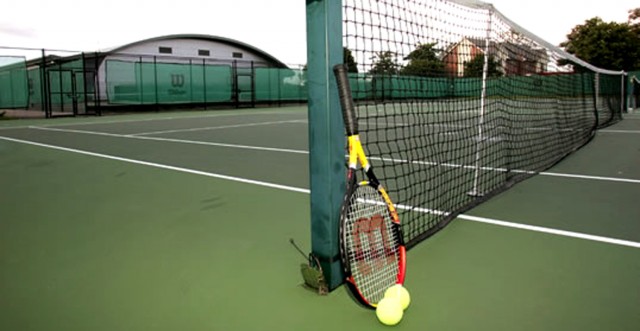 ---
KARACHI: Jalil Khan, the highest seed left in the tournament, ousted third-seed Yasir Khan in a family tussle to claim the 13th PSO Anti Tobacco Day Tennis Championship on Sunday.

Jalil clinched his straight-sets win 6-4, 6-4 win in the final. Meanwhile, the ladies' top-seed Sara Ahmed retained her title from last year and defeated second seed Maheen Dada 6-4, 6-1. Family love Earlier, Pakistan's number two Aqeel Khan was sent packing out of the tournament in the semi-finals by Yasir, the youngest of the Khan brothers. Jalil sealed his place in the final by beating last year's winner Nomi Qamar 6-4, 6-2. Ahmed and Dada had set up their final clash after overcoming Urooj Iltifat and Uroosa Ahmed in their semi-finals.

Khans win doubles event Jalil and Yasir defeated Aqeel and Qamar 5-7, 6-4, 7-6 in the final of the men's doubles on Saturday. Aqeel and Qamar won the first set after a struggle but Jalil and Yasir came back as they tamed the seniors with the help of quick volleys. "It was the first time that we beat Aqeel," Jalil told The Express Tribune. "I must say that Qamar was a bit out of form, so it worked for our advantage."

Published in the Express Tribune, May 24th, 2010.
COMMENTS
Comments are moderated and generally will be posted if they are on-topic and not abusive.
For more information, please see our Comments FAQ