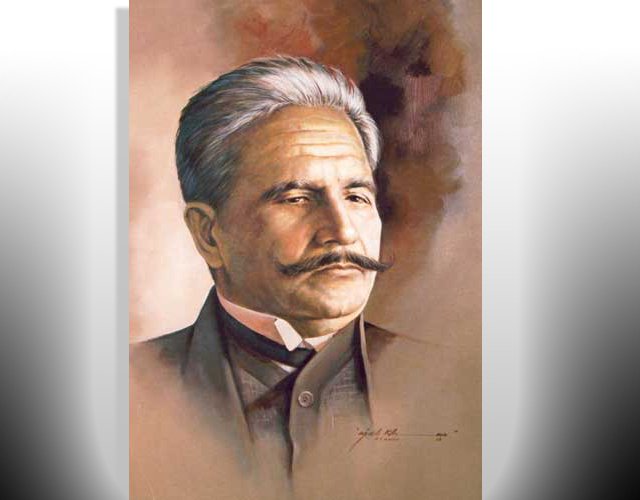 ---
LAHORE: The 140th birth anniversary of national poet, Allama Dr Muhammad Iqbal, was celebrated with traditional zeal and fervour on Thursday.

The day dawned with special prayers for the peace and prosperity of the country.

Punjab Chief Minister Shehbaz Sharif, Punjab Governor Malik Muhammad Rafique Rajwana and various notables of the city visited Iqbal Mausoleum to pay homage. They laid floral wreaths and expressed their views in the visitors' book.

A splendid change of guard ceremony was also organised in which a contingent of Pakistan Navy took the hounorary guard charge from Punjab Rangers. Pakistan Navy's Commodore Shahzad inspected Navy and Ranger's contingents.

LHC moved to re-declare Iqbal Day as public holiday

The chief minister said Allama Iqbal was a great intellectual whose teachings and ideas will remain valid and relevant always. He was a great philosopher, thinker and poet who awoke the Muslims of the subcontinent and imbued a new spirit of fervour and enthusiasm among them.




"It is very unfortunate that people are not benefitting from the teachings of Iqbal. Today, the country is facing serious challenges, which can be solved by setting up an independent, fair and justified socio-economic system by following Iqbal's teachings," he said.

Interstellar: Where Christopher Nolan meets Allama Iqbal

Shehbaz said Iqbal gave us the lessons of self-respect, high-values, justice, and democracy. He was a great reformer and legendary leader of the youth and his poetry is of great value for young generations, he added. "Iqbal is a torchbearer of the universal message of Islam and he imbued a new revolutionary spirit in the new generation through his poetry and ideas and highlighted the glory of Islam in a befitting manner. There is a great need to understand the ideas of Iqbal's Pakistan,"

Iqbal first envisioned the idea of a separate homeland for the Muslims of the subcontinent' which led to the creation of Pakistan in 1947. He is acknowledged as one of the most significant poets of Persian and Urdu languages.

Published in The Express Tribune, November 10th, 2017.