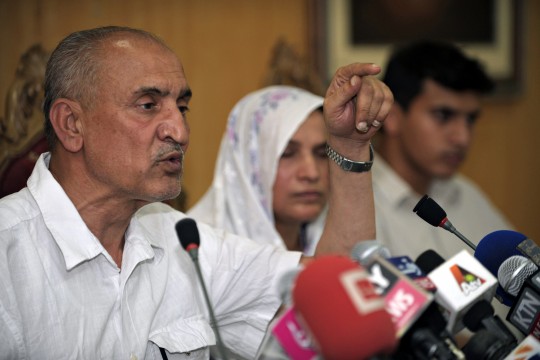 ---
ISLAMABAD: A video containing the statement Saif-ur-Rehman was released by his father at a press conference in Islamabad on Sunday.

Father of Saif, Mohammad Ahmed Khan criticised the government for not providing any tangible support, and appealed that the government provide legal council for his son.

The statements in the video indicate that Saif-ur-Rehman was systematically framed by the American Embassy in Chile and by the Chilean police.

Ahmed Khan said no terrorism charges were ever brought on his son.

Earlier, the suspect was sent back to jail after a Chilean court had ruled him "a danger to society".
COMMENTS
Comments are moderated and generally will be posted if they are on-topic and not abusive.
For more information, please see our Comments FAQ