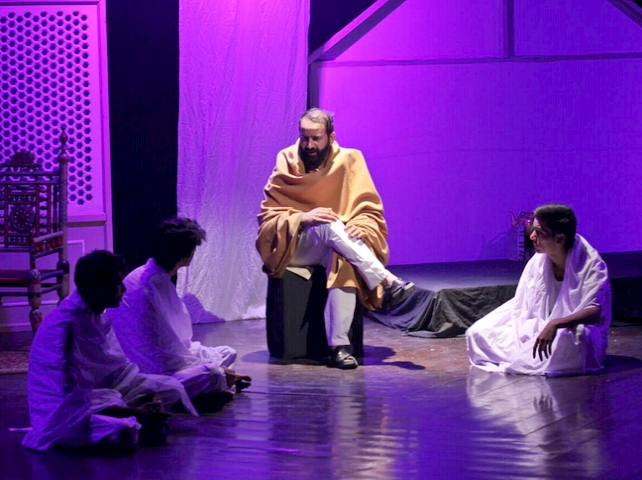 ---
LAHORE: Maas Foundation's theatrical adventure Kafan received a marvellous response at the National Theatre Festival which was held at the Pakistan National Council of the Arts' auditorium in Islamabad on November 4, 2017.




Written in 1935, Kafan is an adaptation of a short story transcribed by the legendary writer Munshi Premchand. He is remembered as the 'father of Urdu-Hindi short stories' and is famous for his modern literature.




The president of Maas Foundation Amir Nawaz, who is also the director of Kafan, spoke to The Express Tribune about the upcoming play. "Kafan is a story about two characters, namely Ghisu and Madhav who are poor but too lazy to work. The story unfolds into how Madhav collects money for his wife's funeral rites and the two leave to buy a shroud. However, instead of purchasing the shroud, they waste the funds on food and drinks."

He continued, "In my opinion, Kafan is the best South Asian story that I have ever read in any language. The harshness and bleakness of the story really got me and the utter awfulness of the two characters was just something else. Above all that, the final scene at the wine house sheds light on human nature, which can really be questioned."




Maas Foundation has previously performed this play at Alhamra, Lahore, where they also received a spectacular response from Lahore's theatre lovers.

The cast for the play includes Amir Ali, Afzal Nabi, Zaheer Taj, Dr Zoya, Safina Malik, Tanveer Khalid, Ahmad Ali, Amir Shahzad and Kashif Nazir.

Have something to add to the story? Share it in the comments below.