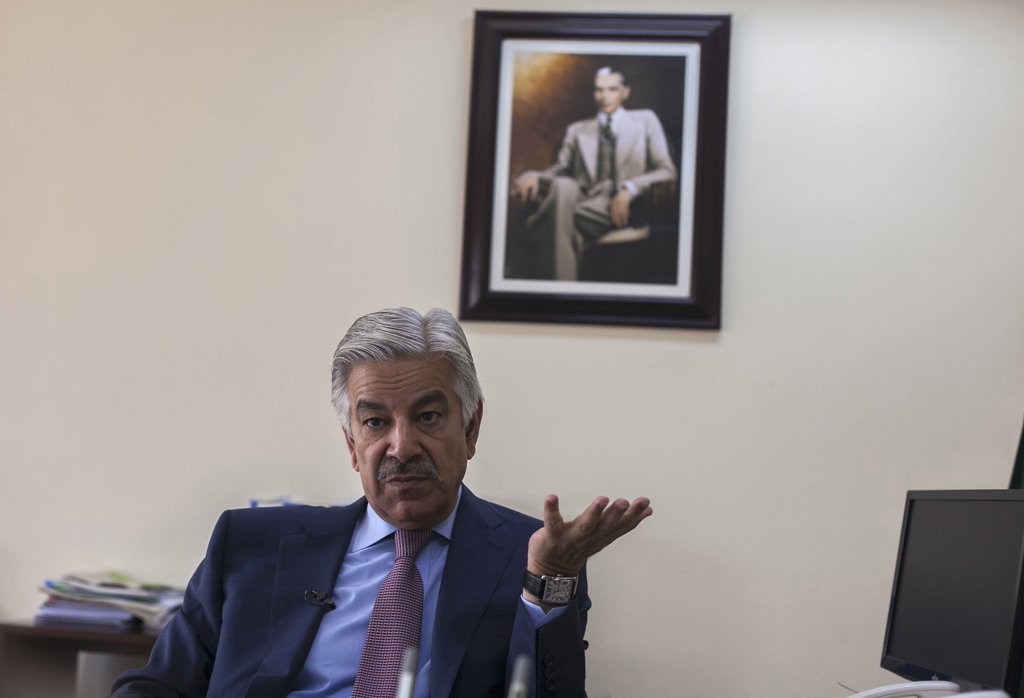 ---
ISLAMABAD: [fbvideo link="https://www.facebook.com/etribune/videos/2078809135469435/"][/fbvideo]

Foreign Minister Khawaja Asif on Monday claimed that the United States had assured Pakistan that India's role in Afghanistan would be confined to the economy alone.

"America has assured us that New Delhi's role in Afghanistan will be limited to the economic assistance only," the foreign minister said while speaking at the 4th Round of US-Pakistan Bilateral Dialogue held under the title 'Convergence amid Divergence: Identifying Pathways to Cooperation in a Challenging Environment'.

The minister categorically ruled out any possibility of Pakistan-US joint operations in the areas bordering Afghanistan.

"The United States should share timely intelligence, and Pakistan will take action itself, with self-defence and self-interest as our first priority," he said. "We are fully committed to protecting the sovereignty of our motherland… we will not either allow our soil to be used against any other country," he added.

Pakistan's "effective counterterrorism efforts have dismantled the surge of terrorist networks", he added.

Pakistan was offered to exchange Kulbushan Jadhav with APS attacker: Khawaja Asif

On the relations with India, Asif welcomed the US mediation in defusing tension in its ties with India, saying, "Pakistan has always opted for a comprehensive dialogue for peaceful neighbourhood."

On the relations with Afghanistan, he minced no words in stating that Pakistan was not ready to take the blame of US failures in Afghanistan.

"It is unfair to blame Pakistan for whatever ails Afghanistan toady as Pakistan has eliminated terrorism from its soil after rendering great sacrifices and now there are no safe havens for terrorists here," he said.

"With peace and stability in Afghanistan as our ultimate goal, we have been and are ready to extend every possible cooperation to achieve that end. Pakistan has also reached out to other regional countries and regional fora like Saarc in its efforts for peace in Afghanistan," he added.

US 'militaristic approach' has failed: Khawaja Asif

He emphasised that Saarc should be 'activated' and steps taken for the promotion of trade in the region that had long been suffering due to instability in Afghanistan.

The foreign minister termed intelligence sharing 'imperative' for improving border management with Afghanistan.

Speaking to the media on the sidelines of the meeting, the foreign minister termed differences between Pakistan and the US 'mere misperceptions', saying continued dialogue was helping to allay any kind of misunderstandings in the bilateral relationship.

"Recent high-level exchanges between the two countries have cleared the air and we look forward to confidence building to achieve the goal of peace in the region," Asif said.
COMMENTS (3)
Comments are moderated and generally will be posted if they are on-topic and not abusive.
For more information, please see our Comments FAQ