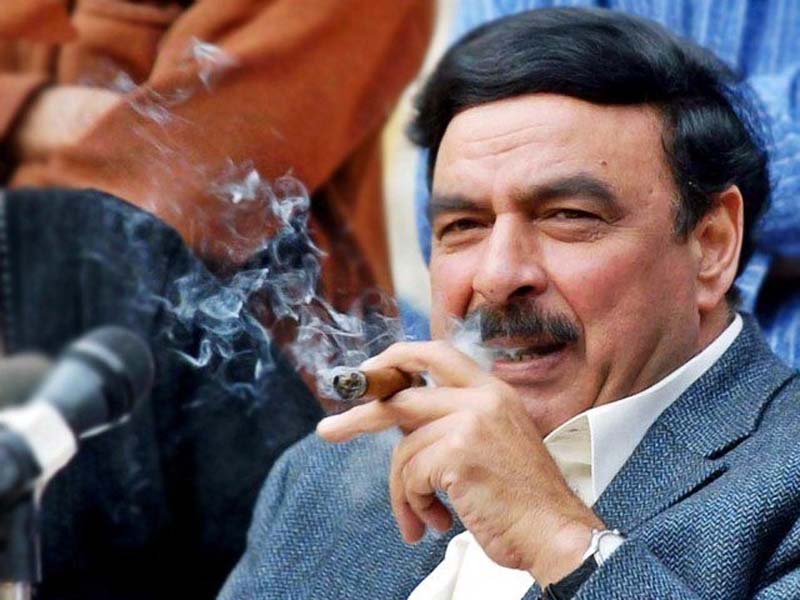 ---
Awami Muslim League (AML) chief Sheikh Rashid Ahmed has filed an appeal with the Supreme Court for an early hearing of his petition challenging the recently promulgated Election Act, 2017 and – as per its provisions – the re-election of Nawaz Sharif as PML-N president.

The petition filed under Article 184(3) of the Constitution was returned on October 17 by the Supreme Court Registrar on the grounds that it did not meet legal criteria.

The Registrar Office had contended that the petitioner did not contact any available forum concerned regarding the case and also did not disclose the reasons for not contacting the forums.

Sheikh Rasheed files plea in ECP seeking PM Abbasi's disqualification

However, the AML chief has now filed a civil miscellaneous appeal requesting the top court to hold early hearing into his previous petition.

Rashid, in his petition, had challenged Sections 203 and 232 of the Election Act 2017, which allow a disqualified person to head a political party.

"There is a grave urgency in the matter since Sharif, notwithstanding the fact of being disqualified by the apex court, upon the strength of the new law i.e. Section 203 of the Election Act, 2017, has been elected as a party head," his application read.

"The disqualification recorded by a court of law under Articles 62 and 63 of the Constitution cannot be overtaken by sub-constitutional law and if a person cannot become parliamentarian because of the operation of constitutional law, he surely cannot become the head or an office-bearer of a political party, " it adds.

Soon after the Panamagate verdict, the Election Bill, 2017 was approved by parliament and had subsequently been signed into law by President Mamnoon Hussain.

The AML chief has urged the top court to hear his petition at the earliest, saying not doing so would cause losses to the nation.

"It is most respectfully prayed that the chamber's appeal may kindly be fixed on November 8, 2017, failing which immense loss, damage and adversity shall be caused to the appellant, [and] also to the people at large," the AML chief wrote in his application to SC.
COMMENTS (1)
Comments are moderated and generally will be posted if they are on-topic and not abusive.
For more information, please see our Comments FAQ