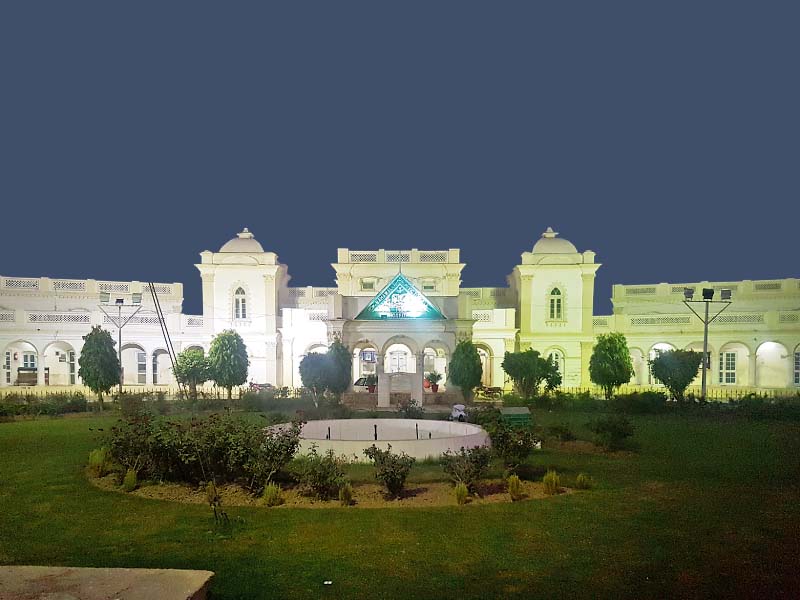 ---
BAHAWALPUR: Bahawal Victoria Hospital has a lot to its credit, but maintaining basic hygiene standards is not one of them.

The largest healthcare provider in Bahawalpur has shabby bed sheets and few waste bins, while empty syringes, blades and needles are seen strewn around. The hospital where the poor go for treatment is not only infested with insects of all kinds but a good number of rodents also roam the corridors and wards like indoor patients.

The medical staff just ignores their presence in the midst of patients many of whom are suffering from contagious diseases. The hospital administration has failed to control the menace though the medical staff admit that the presence of rats is hazardous for not only the patients but the visitors and attendants also.

The number of rats is multiplying with each passing day and lack of cleanliness arrangements has become a major concern both for the doctors and patients.

Rats could be found in every nook and corner of the health facility, including children's ward, gynae ward, ortho ward, medical department, nursing hostel and hospital's kitchen. These rodents not only started contaminating food but also started chewing cables of expensive medical equipment. This has increased the cost of repair bills of Bahawal Victoria Hospital which runs into millions of rupees.

Hospital officials told The Express Tribune that Sanitary Inspector Chaudhry Munawar Hussain, who has been serving in the hospital for years, was terminated from service upon alleged charges of corruption, negligence and carelessness. However, he was reinstated by the hospital administration.

They say he allegedly receives money on a monthly basis from cleaning staff and has fixed the rates for sanctioning long leaves to them.

The Punjab government had also installed an incinerator at the hospital to burn waste but the machine has not been working for some time. Thus, the waste material is sold rather than processed.

In view of the pathetic situation, doctors at Bahawal Victoria Hospital have submitted applications to medical superintendent to sanction a contract to a private company to eliminate rats and insects from the health facility.

While speaking to The Express Tribune, MS Dr Azizur Rehman said, "Experts say that sprays are done to eliminate rodents and insects but it could also lead to allergy among the patients."

He added, "There are complaints of rats and insects and we are trying to resolve this issue at the earliest." He maintained, "A formal inquiry is underway against Sanitary Inspector Munawar Hussain and till the time a decision is taken, he will continue to perform his duty."

Bahawal Victoria Hospital started functioning as a Civil Hospital with an outdoor department and a dispensary and an operation theatre in 1876. In 1906, this health unit was named Bahawal Victoria Hospital after the name of Queen Victoria. It serves a large number of patients in South Punjab.

Published in The Express Tribune, November 4th, 2017.