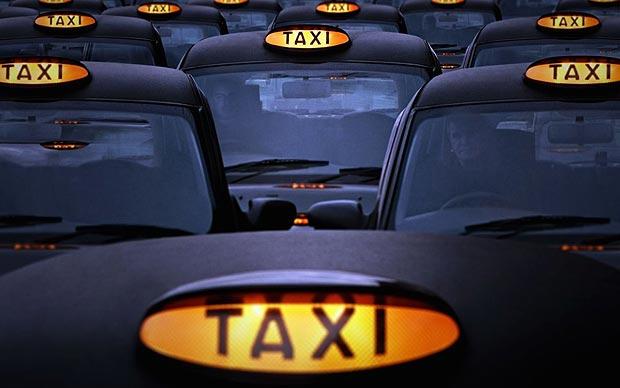 ---
ISLAMABAD: In a rare move, Pakistan on Friday summoned the British high commissioner to lodge a protest over display of slogans on London cabs that the Foreign Office said directly attack the country's territorial integrity and sovereignty.

"Foreign Secretary Tehmina Janjua called in British High Commissioner Thomas Drew to convey Pakistan's serious concern over the controversial slogans," said a statement issued by the Foreign Office.

"The high commissioner is informed that Pakistan, in line with the UN Charter, rejects actions and advertisements with malicious content that impinge on our sovereignty and territorial integrity," added the statement.

"The issue is also being raised with the Foreign and Commonwealth Office by our high commissioner in London," it added.

In Geneva, posters of Baloch terror group draw ire of Pakistani envoy

"Pakistan is aware of the intentions of such sinister and malicious campaigns, which should not be allowed on the soil of a friendly country," the statement further said.

The development came after Pakistani social media users spotted the cabs in London and shared their pictures, condemning the anti-Pakistan propaganda.


Just Spotted this taxi in London with Free Baluchistan Ad on it,
A frustrated attempt on our beloved country, Embassy must Tk it Seriously👎 pic.twitter.com/rFt9ncci8F

— Ihtisham Ul Haq (@iihtishamm) November 2, 2017


Ads calling for freedom of disputed Indian states pop up in Geneva

In September, Pakistan had summoned the Swiss ambassador over the public display of anti-Pakistan posters by a group in Switzerland.

A strong protest was lodged with the ambassador over Swiss authorities, permitting the use of its territory for propaganda by elements linked with the Balochistan Liberation Army (BLA) -- a "terrorist organisation which is perpetrating terrorism and violence in Pakistan".

It was also underlined that the 'Free Balochistan' posters in Geneva had been sponsored by a group linked with the BLA, which has been proscribed by Pakistan as well as some other countries for its violent actions in the province.

Later, posters and advertisements calling for freedom of Kashmir, Nagaland, Manipur and Tripura from Indian tyranny had popped up in different parts of Geneva.


Banners in Switzerland calling for the freedom of Tripura Nagaland Manipur & Kashmir on metro busses & trams at the 36th session of UNHRC pic.twitter.com/v4S80VTkTA

— PTV News (@PTVNewsOfficial) September 25, 2017