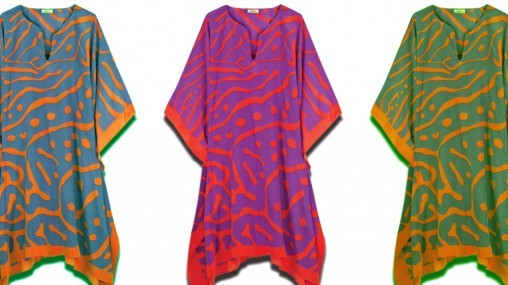 ---
The Express Tribune talks to designer Feeha Jamshed about buying and wearing kaftans.

What are the key things to look for when buying kaftans?

The key things to look for when buying kaftans is the fabric, how comfortable it is and it should be cut well.

Once the kaftan trend caught on, everyone started wearing it. How can one stay unique?

Kaftans should be very different. One must develop their own style. For fashion week, I did different pieces and gave a different flavour to it all. The kaftan jump suit became an all time favourite.

How should one accessorise kaftans?

Depending on the length of the kaftan, one must accessorise it. But if the kaftan is long, one does not need to wear anything underneath. But is it's a short kaftan than loose pants will do. But I personally believe if you accessorise your kaftan less, it will look better. But you will definitely look cool if you wear glasses.

Any unique uses of the kaftan beyond wearing it to dinner or to bed?

Kaftans should be loose, comfortable, airy, you should be able to lounge out, you should be able to eat more and put off your pyjamas and go off to sleep comfortably. Every designer should evolve their clothes. There should be variation.

What's the best fabric to buy kaftans in?

I would say cotton any day of the week. Cotton is the most rewarding fabric one can play with, for it markets well and I would certainly choose it over any other fabric.

Published in The Express Tribune, May 24th, 2010.
COMMENTS
Comments are moderated and generally will be posted if they are on-topic and not abusive.
For more information, please see our Comments FAQ