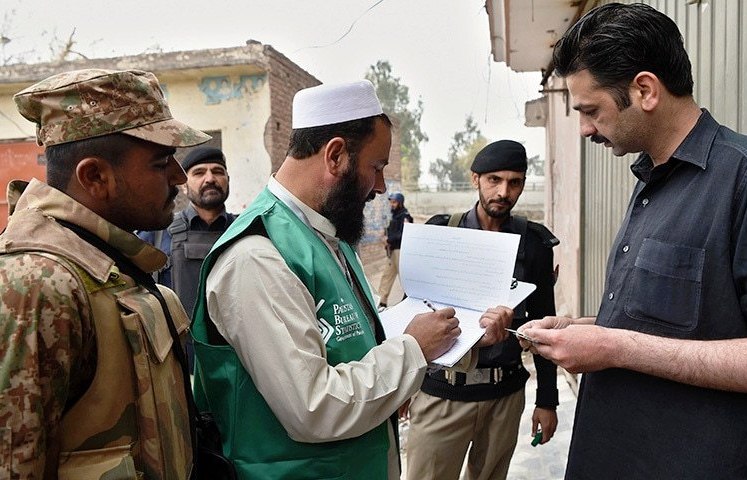 ---
QUETTA: A grand jirga comprising political parties, intellectuals and tribal elders unanimously demanded that Balochistan's representation be doubled in the National Assembly as the province's population has also increased two-fold.

The demand was made in a meeting held at the Sarawan House in Quetta under the chairmanship of Nawabzada Lashkari Raisani, a former minister and Senator.

The citizens' Jirga said that the population of Balochistan had doubled in the recent census and thus its National Assembly seats should also be doubled from 17 to 34.

Jirga orders expulsion, boycott of cooks for raising rates

Addressing a news conference at the Quetta Press Club, Raisani said, "We accepted the census results and are fully satisfied with it."

He also defended the decision of the citizens' Jirga in demanding inclusion of displaced persons in the census so that the strategic issue of demography could not be hampered.  He said our concerns and reservations proved correct and we have justifiably demanded the exclusion of all foreign nationals or illegal immigrants from the census as they are not Pakistanis.

The former minister said that population per NA seat had been fixed 780,000 and with this formula, Balochistan will get 3 additional seats. He argued that Balochistan's territorial limits, including its territorial waters, form 60 per cent of the landmass of Pakistan. The population is dispersed and scattered in the huge territory.

Some of the constituencies, particularly in Quetta, Chagai, Washuk, Kharan and Panjgur comprise 70,000 square kilometers making it impossible for the candidate to cover the entire constituency, he deplored.

Sami-led jirga demands FATA merger with K-P

He demanded re-demarcation of constituency on the basis of international standards, keeping the cultural diversities and ethnic affiliation in mind so that the constituencies are rational from all angles.

Raisani added that the huge landmass of Balochistan should be taken into consideration while the National Assembly seats are demarcated. He demanded that each NA constituency should cover only half a million population in Balochistan.