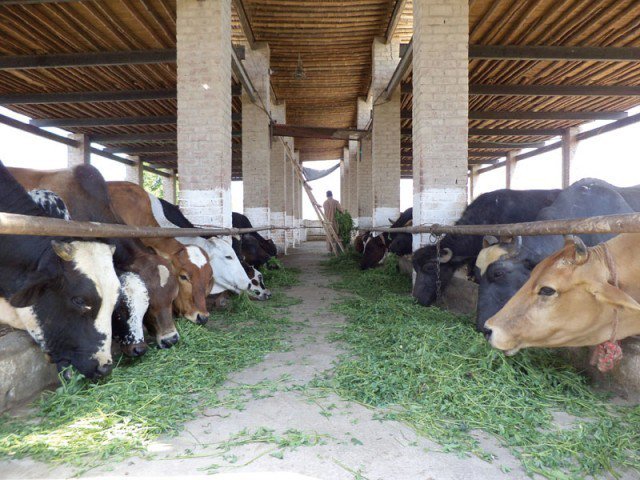 ---
ISLAMABAD: A parliamentary panel has recommended building a centralised centre which would distribute meat and milk in the capital so that their quality can be ensured.

Chairing the Senate Standing Committee on Health on Tuesday, Senator Sajjad Hussain Turi suggested that a central poultry farm and public abattoir should be built in the federal capital so that certified meat is supplied to the market.

At the moment there is only one public slaughterhouse in Sihala and capital's residents have long been demanding the establishment of another slaughterhouse in Islamabad.

Senator Turi said that farm hands inject animals with steroids and give them hazardous feed just to turn a bigger profit at the cost of the public's health.

PFA seals two food points in Multan

He directed all the concerned departments, including food, Islamabad Capital Territory, Capital Administration and Development Division (CADD) to take collective measures to provide safe and healthy food to the citizens while those found selling harmful food should be jailed.

District Health Officer Dr Muhammad Tahir told the committee that substandard milk is brought to the capital from Rawat and Tarnol.

Around 70,000 litres of milk has been tested by the administration of which 50 per cent was found to be contaminated with chemicals, he said.

Asked about the action taken against those selling such milk, Dr Tahir said that around 208 retailers were issued notices while 1,317 awareness lectures were given.

He disclosed that substandard meat was so pervasive in the capital that even some posh hotels in Kohsar Market were selling it.

Senators said milk and meat are contaminated with a host of hormones and steroids which cause various diseases among children, women and others.

Toxic chemicals lace fruits, vegetables

Senator Nauman Wazir suggested that a private firm should be given the contract for providing milk in the city to ensure quality milk is provided to the citizens.

Turi said that the next meeting of the committee should discuss this issue and urged all the concerned department officials to find a solution to the problem.

The issue was also discussed in the Senate session wherein senators expressed their concerns over the feed and injections given to chickens.

The interior minister, in a written reply to the Senate, said there was no law which regulates chicken feed. However, they were drafting a law for this purpose.

Published in The Express Tribune, November 1st, 2017.
COMMENTS
Comments are moderated and generally will be posted if they are on-topic and not abusive.
For more information, please see our Comments FAQ