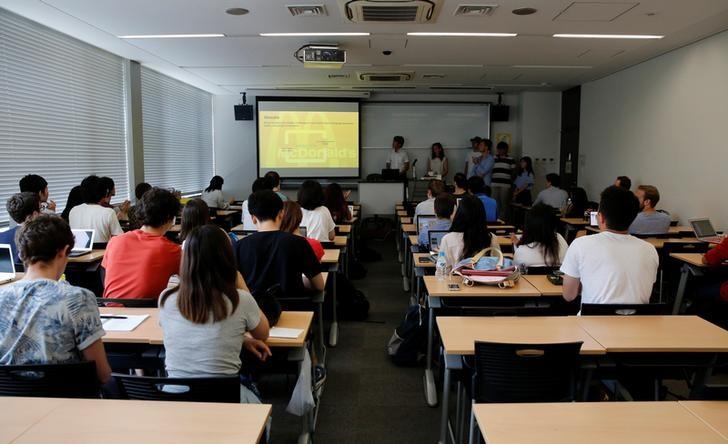 ---
KARACHI: Around 90% of educational institutes that are called universities in Pakistan do not fall in the category of universities according to international criteria.

Sindh Madressatul Islam University (SMIU) Vice-Chancellor (VC) Dr Muhammad Ali Shaikh said this during a session, titled 'Role of Universities in Shaping Minds', at the Sindh Literature Festival on Sunday. Dean of Social Sciences at the Shaheed Zulfikar Ali Bhutto Institute of Science and Technology (Szabist) Dr Riaz Shaikh moderated the session.

"We need to develop thinking skills by allowing and encouraging differences of opinion. Our opinions should contradict each other," Dr Muhammad Ali said. The SMIU VC added that there was fragmentation in varsities which hindered the academic environment, pointing out that at Quaid-i-Azam University there were six councils, all of which were based on ethnic grounds.

Unspoken taboos of higher education

Dr Mohammad Ali informed the audience that at the time of Partition, Sindh had only one university – the University of Sindh (SU), which was established four months prior to Partition. At present, however, there are 22 public sector universities and 30 private universities in the province, he said, observing that though the number of universities had increased, the quality of education they were imparting had declined.

Adding to the discourse, Szabist board member Dr Sulaiman Shaikh urged the need for reviving curriculum so that it could meet the needs of the future generation. He also emphasised on the importance of debate, which helped resolve many problems. The young brains get frustrated when they do not get answers due to lack of discourse, he observed.

"Tolerance levels have decreased and there are plenty of gender-based issues happening in our universities which discourage women from pursuing higher education," Dr Sulaiman lamented.

Mechanism being prepared for utilisation of zakat for higher education, SHC told

Universities should be the factories of brain development, said Dr Rafiq Memon, who is from SU. He added that social sciences needed to be promoted at universities more than mechanical subjects as critical thinking could only be achieved through them. Social sciences help students learn cultural, social, religious and political values, he asserted.

"We need to provide open and free spaces. We have taught our students to keep quiet, therefore they remain quiet during their academic life," Dr Memon added. He advised students to visit libraries and focus on extra reading as readers were true leaders.

Universities should create think-tanks to resolve chronic issues, said another panelist Raheema Panhwar. According to her, our universities have become degree-awarding factories where no efforts were made for research.
COMMENTS
Comments are moderated and generally will be posted if they are on-topic and not abusive.
For more information, please see our Comments FAQ