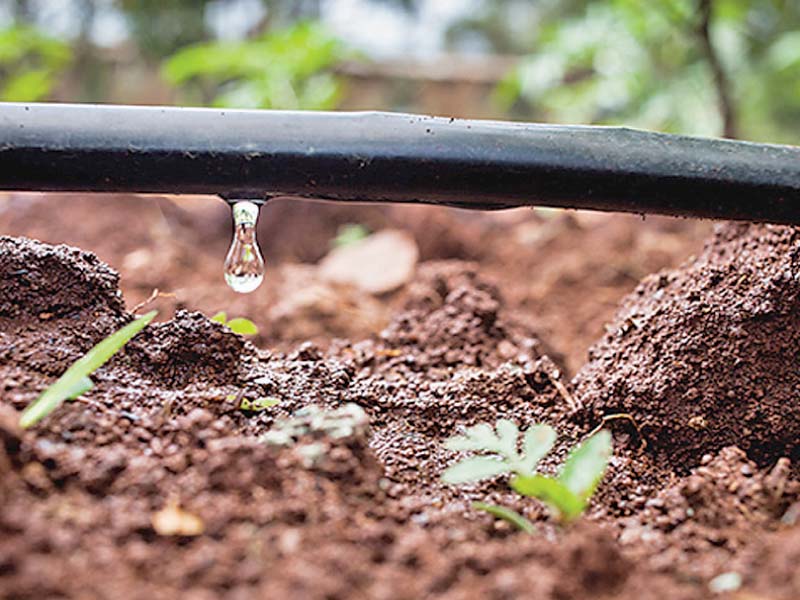 ---
FAISALABAD: Farmers have been advised to use latest technology including drip irrigation as it can increase agri produce from 20% to 100% besides saving water and fertilisers.

Agriculture (Irrigation Reforms) Director Dr Muhammad Asif expressed these views while talking to the media persons during his visit to a tunnel farm on Saturday. He said under drip irrigation system, water was supplied to the roots of plants in the form of well calculated and required drops which is quite enough to fulfill its water needs for its optimum growth. He said the government was striving hard to promote drip irrigation system by providing maximum subsidy as drip irrigation could save precious water to bring barren land under cultivation.

"The government is providing 60% subsidy on the construction of water ponds and 80% subsidy on the installation of solar system for drip irrigation," he said.

Explaining the benefits of this system, he further said the system helps the salts to move deep into the soil which was easily absorbed by the roots of the plant.

Responding to a question about organisation of training workshops for farmers, he said that it would definitely play a major role in replacing flood irrigation system which was sheer wastage of water with efficient drip irrigation system.

Published in The Express Tribune, October 29th, 2017.