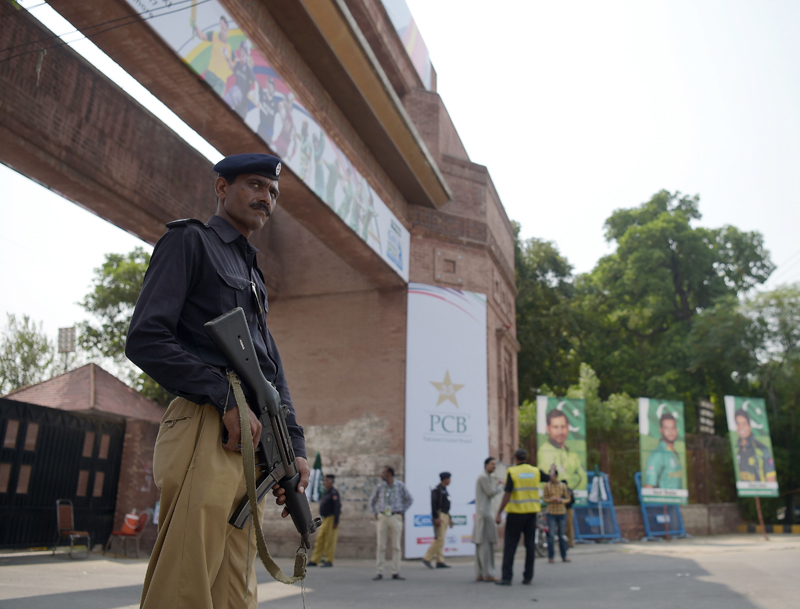 ---
LAHORE: As a large number of cricket-lovers gear up to watch the final T20 match being played between Pakistan and Sri Lanka at the Gaddafi Stadium on Sunday (today), a section of the citizens complained about the traffic congestion due to tightened security in the city.

In an informal chat at a tea stall at Kotha-Pind, just a few kilometres away from the stadium, a senior citizen said it was good to organise cricket matches but why make public's life difficult? "Several roads are blocked and it seems some kind of curfew has been imposed in the city."

He said the Punjab government was hosting an international match to give the world an impression that the law and order situation was improving in Pakistan compared to the past decades.

"I wish the government always organises matches in a peaceful environment."

Pak Vs Sl T20: LTC to provide free shuttle service   

The government in collaboration with the Pakistan Cricket Board has made all arrangements to welcome the guests. The Canal Road looks beautiful as new flowerpots and big portraits of Pakistani and Sri Lankan players have been hoisted along most of the roads and in the premises of the Gaddafi Stadium.

A cricket-lover, Abdul Waheed, at a barber's shop, talking to The Express Tribune, said organising an international cricket match at the heart of the city was a good step. "I am very much looking forward to watching the game."

Many private organisations also have planned to install big screens in various areas of the city so that people have fun. Face painting stalls have also been set up at the Gaddafi Stadium.

Traffic jam

However, the cricket match has proved to be a nuisance for commuters as a large number of them remained stuck in massive traffic jams on different roads on Friday and Saturday.

Aroosa Shaukat, a commuter, said she lived in the Defence area and worked near Abbot Road. On Friday, she remained stuck for more than an hour on The Mall and Canal Road. Many other commuters shared the same ordeal.

Another commuter, Rashid Khalid, said he was coming from Gulberg to Jail Road and when he tried to reach Canal Road through Zahoor Elahi Road, he got stuck in the traffic. "I had to drive through streets to reach my destination."

An official of traffic control room said that they received over 50 calls for guidance during traffic jams. It was a huge number compared to normal days, he added. His team never received so many calls for traffic guidance in such a short span of time, he said.

Pakistan whitewash Sri Lanka after Shinwari heroics

The official added that the actual number of commuters seeking help might be much higher. As this is now a wired world, people use Rasta App on their android phones that is updated with all the details. Besides, the guidance can be sought from the City Traffic Police website.

The traffic police have prepared a comprehensive plan to maintain smooth traffic flow during the match today. According to the plan, 1,800 traffic wardens under the supervision of 17 DSPs, 80 inspectors, 203 patrolling officers and 49 lady wardens will be deployed.

Chief Traffic Police Officer Rai Ijaz Ahmad said five squads would be deputed to reach congested places for immediate control of the traffic.

Published in The Express Tribune, October 29th, 2017.