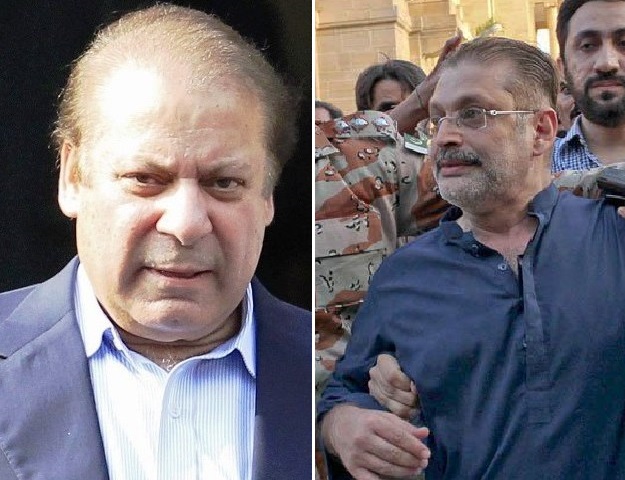 ---
Pakistan People's Party (PPP) leader and Senate opposition leader Aitzaz Ahsan said on Saturday that former PM Nawaz Sharif was not returning to Pakistan because he feared that he would be treated the same way former Sindh minister Sharjeel Memon was.

"Everything in Pakistan seems to be going in the opposite direction," he told reporters in Islamabad, Express News reported.

Ahsan said it was ridiculous to see that Prime Minister Shahid Khaqan Abbasi called on Punjab Chief Minister Shehbaz Sharif instead of it being the other way around.

NAB chairman dismisses claims of injustice in Sharjeel Memon arrest

Speaking on Sharif's return to the country, the PPP leader said people were talking about the PML-N chief striking a pact similar to the National Reconciliation Ordinance (NRO). "But who will Nawaz strike such a deal with?" he asked.

"Only [PM] Shahid Khaqan Abbasi can do that. Otherwise, nobody can help Nawaz now."

Ahsan said corruption cases in Punjab and Sindh were major challenges for the newly appointed National Accountability Bureau (NAB) chairman.

"Despite being indicted, Sharif is roaming freely but Sharjeel Memon, who is yet to be indicted, is behind bars," he added.