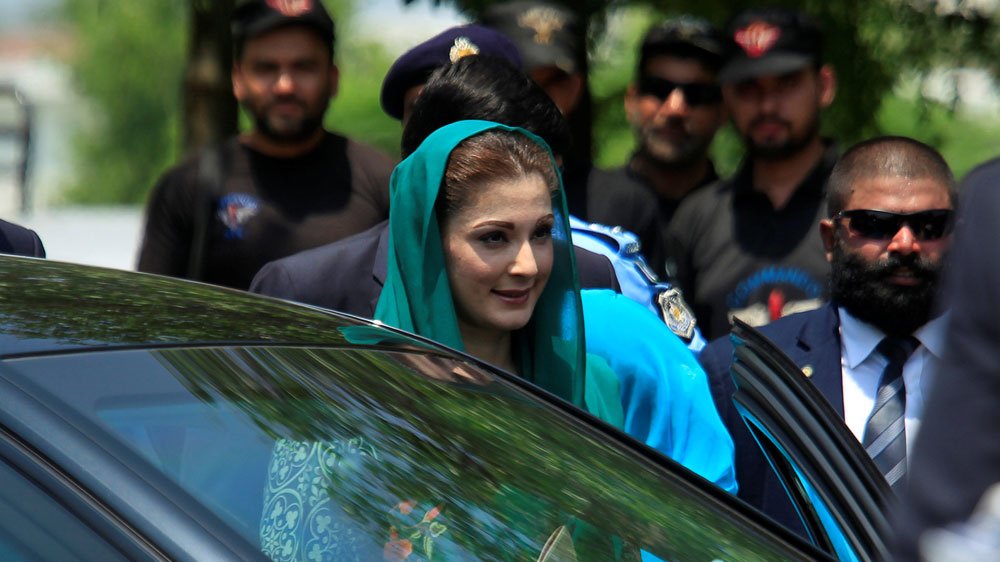 ---
Maryam Nawaz Sharif has contradicted that the Sharif family has decided to hand her the reins of the ruling Pakistan Muslim League-Nawaz (PML-N).

Maryam, the daughter of ousted PM Nawaz Sharif, took to social media on Saturday, tweeting that she was misquoted, in an interview, and no such decision was made within the party.

She added that Nawaz, her father, would continue to lead the party and that she was not even an aspirant for the slot.

The clarification came in the backdrop of her interview with The New York Times that suggested she aspired to become the future prime minister of Pakistan.


Nawaz Sharif is and Insha'Allah will be leading PMLN. I am not even an aspirant. Am happy to be working as PMLN worker.

— Maryam Nawaz Sharif (@MaryamNSharif) October 28, 2017


In the same interview, while answering a question on whether she saw herself as the future prime minister, she was quoted as saying, "People around me tell me I was meant for a certain role."

Answering another question regarding Chief Minister Punjab Shehbaz Sharif becoming prime minister, Maryam said, "He's the most competent person. He's my hero. I love him to death."

The answer, however, did not clarify her support for Shehbaz in becoming the future Prime Minister.

Regarding the alleged differences within the party, she said, "It's not a divided house" and "the Sharif family takes a lot of pride in family values and the family ethos".


The statement that 'the family decided that I should be leading the party' is wrongly ascribed to me. There never has been any such decision

— Maryam Nawaz Sharif (@MaryamNSharif) October 28, 2017


Maryam also continued her tirade against the Panama Papers trial, saying substantial evidence in the case was "missing'.

The interview also caused confusion amongst parliamentarians from Punjab.

A senior parliamentarian said that Maryam needed time to grow as a leader. He said there were many senior party leaders in the PML-N who could replace Nawaz, even in the absence of Shehbaz.

He said options other than Nawaz and Shehbaz would not, however, be able to keep the party united. That was why, he added, many parliamentarians in Punjab and Islamabad thought it to be a high time for Shehbaz to lead the party.

Will Maryam Nawaz regain her 'lost glory'?



The parliamentarian, however, agreed with Maryam to the fact that there was no internal rift. He said the party "stands united behind Nawaz, but the situation necessitates that the senior Sharif take a step back, at least for the time being".

Maryam has been trying to dispel the impression of any differences within the party since her return from London. While campaigning during her visit to NA-120, she also termed Hamza Shehbaz, the Punjab CM's son and her cousin, as a younger brother.

But the same day, Hamza heavily criticised the "policy of confrontation", thought to be the policy of the Nawaz camp.