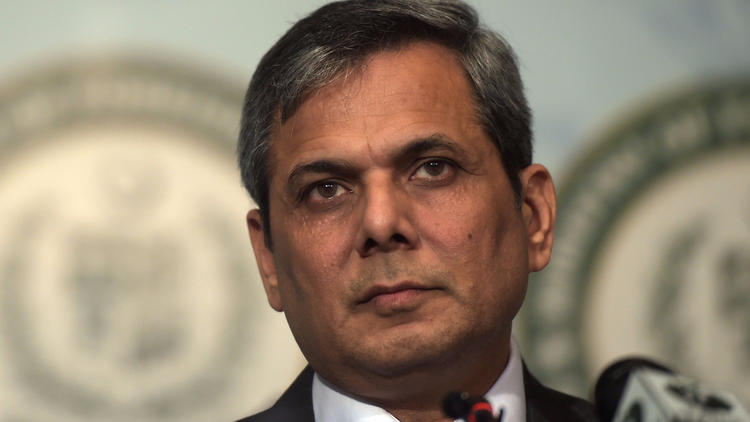 ---
Pakistan has said that US Secretary of State Rex Tillerson's recent visit will pave way to strengthen bilateral relations between Islamabad and Washington, Radio Pakistan reported.

Speaking at the weekly Foreign Office briefing, Nafees Zakaria said that Pakistan had presented its stance on ceasefire violations by Indian troops at the Line of Control and highlighted the atrocities committed in Indian-occupied Kashmir during the meeting with Tillerson.

He reiterated that the country had made indiscriminate efforts to eliminate terrorism.

Tillerson talks tough to 'incredibly important' Pakistan

On his maiden visit to Islamabad, US Secretary of State on October 24 pressed Pakistan to speed up its efforts against terrorism but described Islamabad as 'incredibly important' player to deal with some of the pressing challenges facing the region.

In a statement that underlines the importance of Islamabad in the Trump administration's new strategy for Afghanistan and South Asia, he observed that many of the solutions to the regional challenges have to be found in Pakistan.

US worried about Pakistan govt's stability, Tillerson tells India

Tillerson, who flew to New Delhi after four-hour stay in Islamabad, held talks with Prime Minister Shahid Khaqan Abbasi. Foreign Minister Khawja Asif, army chief General Qamar Javed Bajwa, DG ISI Lt Gen Naveed Mukhtar and other officials also attended the meeting held at the PM office. The agenda during the meet was wide-ranging covering bilateral issues, war on terror, Afghanistan and wider regional matters.
COMMENTS
Comments are moderated and generally will be posted if they are on-topic and not abusive.
For more information, please see our Comments FAQ