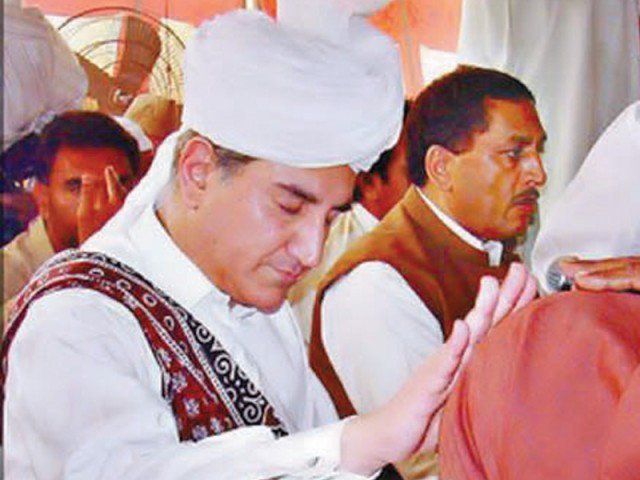 ---


Pakistan Tehreek-e-Insaf Vice Chairman Shah Mehmood Qureshi has ruined the "name of our family" for his political interests, his brother claimed on Thursday.

Mureed Hussain Qureshi asked the PTI leader to choose between his faith and party chairman Imran Khan, according to Express News.

His statement came on the occasion of the Urs of Sufi saint Bahauddin Zakariya in the family's hometown of Multan.

PTI to oust PPP even from Sindh: Qureshi

The differences btween the brothers arose when Mureed Hussain reached the tomb of the Sufi saint before Shah Mehmood and ordered items required to administer the bathing ceremony of the shrine. However, when one devotee refused to provide him with the items, Mureed Hussain got enraged and vented out his anger on the devotee by slapping him.

After the inauguration of the Urs, Mureed Hussain said his brother was not made custodian of the shrine for propelling his political agenda. "Shah Mehmood Qureshi was not asked to sell Jamaat-e-Ghosia wherever he wants," he was quoted as telling the followers.

Castigating the PTI leader, Mureed Hussain asked his brother to abstain from politicking in the name of graves.

Blaming his brother for making political gains and ignoring his religious duties, he warned that he would make the PTI leader accountable for all his "wrongdoings".
COMMENTS (2)
Comments are moderated and generally will be posted if they are on-topic and not abusive.
For more information, please see our Comments FAQ