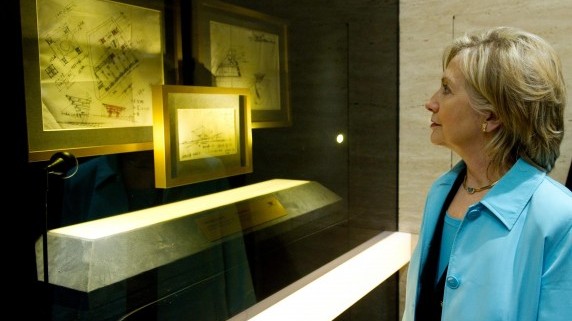 ---
US Secretary of State Hillary Clinton toured the World Expo in Shanghai on Saturday ahead of talks likely to focus on the sinking of a South Korean warship, blamed on North Korea.

Clinton appeared relaxed as she visited China's much touted Expo before discussions in Beijing that are expected to be dominated by the row.

A multinational panel on Thursday concluded that a North Korean submarine torpedoed the South Korean corvette Cheonan in March, killing 46 sailors.

A senior US official travelling with Clinton told reporters in Shanghai that she would "try to make a powerful case about why this is an extraordinarily serious matter and why we want strong cooperation from China."

"We'd like to see them acknowledge the reality of what happened and then join with South Korea, Japan and us in helping to fashion a response that helps to change North Korean behaviour," the official, who asked not to be named, said late Friday.

Pyongyang quickly rejected the investigators' findings and launched threats of war if it is punished by the international community.

China - Pyongyang's sole major ally - called for restraint and said it would make its own assessment of the investigators' report.

Beijing's support is seen as key for any international action targeting the North. It is one of five veto-wielding members of the UN Security Council.

But such matters were on hold until the Beijing portion of her trip as Clinton toured Saturday the US pavilion - one of the most visited at the Shanghai Expo - where around 500 Chinese greeted her with cheers.

"Without her, there would be no USA pavilion," a moderator boomed over loudspeakers as images of Shanghai and the United States were projected on giant video screens.
COMMENTS
Comments are moderated and generally will be posted if they are on-topic and not abusive.
For more information, please see our Comments FAQ