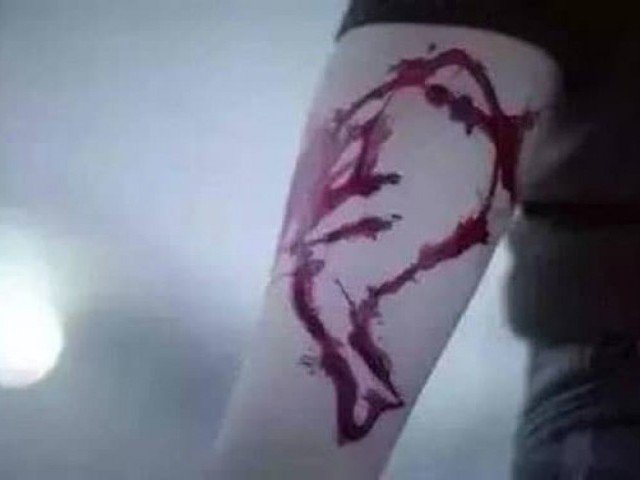 ---
ISLAMABAD: A parliamentary panel has directed the Pakistan Telecommunication Authority (PTA) to launch a media campaign to create awareness on the perils of a suicide game that has claimed several lives around the world, especially in Russia.

The directives came after media reported that some youths in Pakistan have been participating in 'Blue Whale Challenge', wherein an administrator gives a player a task to complete every day — for a period of 50 days. In the final task, the player is compelled to kill themselves.

The players are expected to share photos of the challenges/tasks completed by them.

The parliamentary committee met on Tuesday and MNA Syed Ali Raza Abidi presided over the session in the absence of Captain (retd) Safdar, son-in-law of deposed premier Nawaz Sharif, who is facing corruption charges in an accountability court.

While briefing participants, PTA Chairperson Ismail Shah said the interior ministry has decided to form a committee in collaboration with the Federal Investigation Agency (FIA) to rigorously monitor, evaluate and keep strict checks on blasphemous content in cyberspace.

14-year-old in Lahore found involved in Blue Whale Challenge

"The committee, to be notified in the coming days, will particularly focus on identifying blasphemous material on the internet," he said while briefing the panel on actions the PTI has taken thus far against online sacrilege.

Currently, the FIA takes action against the websites referred to the agency by the PTA, but a committee specifically for crackdown on online sacrilege.

The PTA chairman told the committee that the authority has received 17,566 complaints about blasphemous content since 2012. Of which, about 1,700 complaints had been detected by the PTA, while about 5,841 had been received from the general public besides from the ministry of religious affairs, FIA and ministry of interior.

So far, about 188 websites had been found with actionable material about religion, he added. When MNA Abidi asked if the PTA has taken any action against these sites, Shah said his authority was supposed to identify such websites and it was the FIA prerogative to take action against them.

Shah informed the committee that the interior ministry was likely to unveil a committee to rigorously look into the matter of online blasphemy.

PTA lawmaker Amjad Ali Khan asked about the recent arrest of some social media activists and asked why they had been taken into custody.

The PTA chairman excused himself, saying the FIA could brief the committee on the arrests. However, nobody from the FIA was present in the meeting – much to the chagrin of the committee.