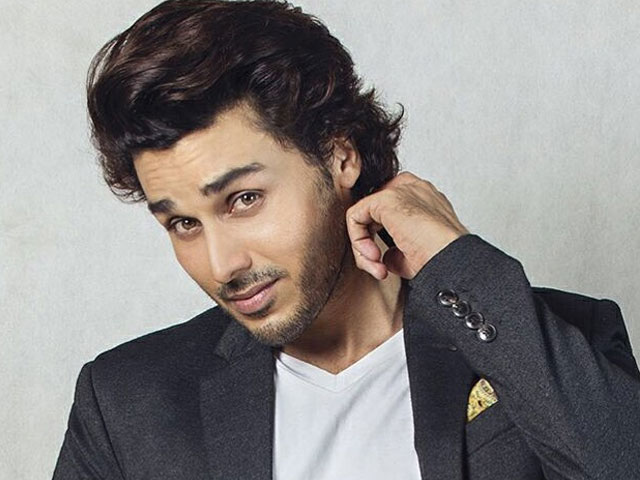 ---
KARACHI: Ahsan Khan and Udaari have become synonymous with each other. Khan's brilliant performance as a pedophile has been lauded by public as well as the industry in the television serial. It goes without saying that the actor has a sharp eye in selecting roles.

She's back: Mawra Hocane to star in a pre-partition-era drama 'Aangan'

Speaking exclusively with The Express Tribune, he admitted it saying he has the freedom to pick and choose when it comes to working in television. "Although our film industry hasn't reached that stage yet," he said. "Television is available in every home and it is important. Through TV, we can tell people who we are and how we live our lives. It's very real. On the other hand, we're also experimenting with the film medium."




He continued, "We have no excuse to deliver subpar content on TV because we're trained in that. We have been doing that for so long that we must consistently deliver quality work."

Since Udaari in 2016, Khan has shot two feature films Chupan Chupai and Rehbra, as well as begun work on a new television drama Aangan. In the drama, he will star opposite Mawra Hocane and will be playing a totally different character as compared to in Udaari. "I'm playing a positive person this time around," laughed Khan.

Mawra Hocane joins cast of 'Jawani Phir Nahi Aani 2'

However, as the production is still ongoing, he could not share further details about his character. Aangan, directed by Ehteshamuddin based on a script by Mustafa Afridi, is an MD Productions serial, which is set around the Partition era. But Khan said it's not about the partition itself. "It's set around the time of partition, but it doesn't deal with any social issue in particular. It's more about people in that era. Aanganis about family and relationships."




This will be Khan's third collaboration with director Ehteshamuddin, whom he also worked with on Udaari and Preet Na Kariyo Koi. Khan said the director was one of the reasons why he signed the project. "Another reason was that I really appreciate MD Productions because of the scripts and ideas they come up with. Aangan is not one of those average plays. What attracted me to come onboard was its flavour. I just run away from run-of-the-mill content, you see. I always want to do something which has not been seen or done anywhere before."

5 potential Pakistani blockbusters we're desperately waiting for

In fact, Khan has such high hopes from the upcoming serial that he believes it will do wonders for the television industry, just like Udaari did. "Our plays get appreciated only because they have their own style. They don't mimic anything or anyone. Similarly, Aangan is going to make people proud of our industry. It's a play with good entertainment and it's well made." But more than that, the biggest reason to watch Aangan is that "It is a play that you could put in a library. It's something to be preserved, such as classics like Daastan and Ankahi."




As far as Khan's film projects are concerned, Khan said he has been offered six to seven films but has only accepted two. Chupan Chupai, staring Khan alongside Neelam Munir, is a comedy directed by Mohsin Ali. The project is being done by the students and alumni of National Academy of Performing Arts (Napa). He said he enjoyed the script and thus decided to sign the film. On the other hand, the romantic comedy Rehbra, which is directed by Amin Iqbal, will see him star opposite Ayesha Omar. He shared he is in the process of signing his third film.

Have something to add to the story? Share it in the comments below. 
COMMENTS
Comments are moderated and generally will be posted if they are on-topic and not abusive.
For more information, please see our Comments FAQ